How to write a clinical case study: demystifying the process Building the evidence base for complex postural care management
About this event
Come and join us as we discuss how to write up a clinical case study, explore resources available to structure the case study, and consider how we can build the evidence base for complex postural care management.
Our goal is to turn chaos into clarity.
If you have aspirations to contribute to the clinical evidence and are unsure of where to start, come and join us!
Clinicians have incredible cases that can enhance understanding and knowledge. We aspire to document outcomes and contribute to the evidence-based, however often hit that barrier of knowing where to start.
We all know that there is limited evidence and research in the area of postural care management and when complex cases present, we often are left searching for the evidence base and wishing that available literature offered more guidance to benefit our clients and our practice.
This workshop will support you to gain confidence writing up case studies, considering research methodology, theoretical frameworks and case study structure.
We will be discussing:
Ideal vs real world scenarios
Theoretical frameworks
Case-study design and structure
Overview of research methodology
Considerations for publication
The workshop is open to:
Allied Health Professionals
Nurses and Medical Professionals
Rehabilitation Engineers
Orthotists & prosthetists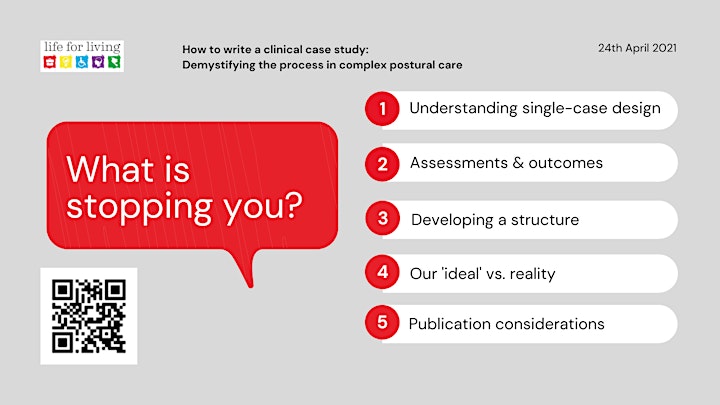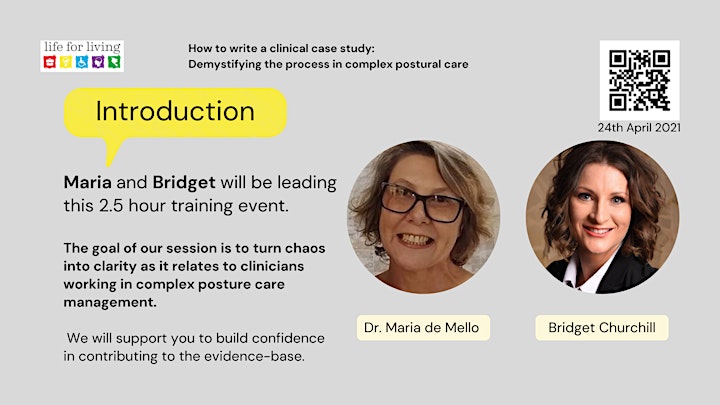 Dr Mario de Mello has experience working with a number of universities in Brazil and consults as clinical researcher for various organisations. She has specialised in assistive technology and posture. She will share her expertise and help demystify the process.
Bridget Churchill is a Specialist Neuro Occupational Therapist and currently working on a case study. She will share clinical findings as the structure is plotted and next-steps considered.
Organiser of How to write a clinical case study: demystifying the process