Description
This workshop was developed specifically to help businesses develop a better understanding of formal tender and bid processes to help them be more successful in securing new sales and growth. We will take an in-depth look at all the typical questions that they ask, dissecting each element in order to give you the information and knowledge needed to create effective and competitive tender responses.
Topics covered includes:
how to identify tender opportunities,
how to decide whether to bid,
what you'll need to have in place,
tender scoring systems,
the next stages after the tender submission.
You'll be working with like minded peers and there'll be plenty of time to answer all your questions!
Agenda:
13:30 – 13.45 – Arrival and registration at Worker Bee Offices
13:45 – 17:00 – Workshop
17:00 – Workshop ends
Speaker Profile:
Momin Zaman - Supply Ready's Procurement Advisor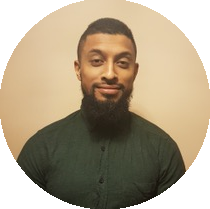 Momin joined the Supply Ready team after spending a number of years in the Recruitment industry. He worked for Reed as a Senior Executive Consultant involved in streamlining the recruitment processes with businesses and local authorities. This involved negotiating terms of business with businesses and local authorities ensuring that the proposals were cost effective and evidenced the companies unique selling points to the potential buyers.
He was involved in the tendering process for Reed regularly meeting with senior management members at various Local Authorities across the UK to see how recruitment can be made easy via cost effective Terms of Business/ Tenders being agreed.
He also has experience of running his very own recruitment business, involved in agreeing terms of business with a number of local authorities in London. Momin has a solid understanding of some of the barriers SME's have when competing with larger organizations and how to overcome these barriers. He has experience of knowing how to make initial contact with key decision makers in the procurement process and the importance of evidenced based proposals and strong negotiation skills can play a key part in securing tenders.
Brian Abaidia - Supply Ready's Procurement Advisor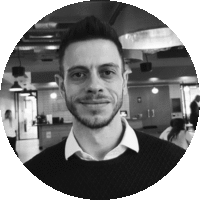 Having spent several years working within third sector organisations Brian has developed a sound knowledge for the sector and understands what funders and investors expect from SMEs. He has also worked directly with large developers on major regeneration projects helping to set up agreements for local businesses to supply their services which has provided him with a good understanding on what larger organisations want and expect from smaller suppliers. During this period, he developed good working knowledge on section 106 regulations and has supported SMEs to see new opportunities on the horizon and pitch their services to buyers.
Brian has also worked for start-up companies and understands some of the main challenges faced when trying to win new business. He has helped several enterprises increase their B2B sales as well as helping them approach local authorities by putting them in touch with key decision makers to pitch their services as well as tender for work and win new contracts.
Please note:
(Businesses must have been trading less than 6 years and be situated in Havering to be eligible.)
If you are not registered with the program, please click on the link below: https://www.getsetforgrowth.com/havering/register/.
Registration takes only 5 minutes!
The Havering Business Growth Programme offers fully funded training courses for people interested in starting a business in Havering, thanks to funding from the London Borough of Havering and the Mayor of London, and to the support of Worker Bee Offices.