Refund policy
Contact the organiser to request a refund.
Eventbrite's fee is nonrefundable.
* This is a LIVE interview and Q&A with historical fiction author Ruta Sepetys. *
About this event
"Ruta Sepetys acts as champion of the interstitial people so often ignored—whole populations lost in the cracks of history." –New York Times
"Ruta Sepetys is the finest writer of historical fiction working today." –The Wall Street Journal
What does it take to write gripping and believable historical fiction?
How can you give voice to underrepresented history and those who experienced it?
From untold oppression during Franco's dictatorship in Spain, to the East Prussian refugee plight after World War II, to living in 1950s New Orleans – Ruta Sepetys has a knack for giving voice to history's lost stories while taking readers on a gripping ride.
Join us for a conversation with #1 New York Times bestselling author Ruta Sepetys about building believable characters, weaving together family history to world history, and the art of researching, writing and revising historical fiction.
We'll also explore:
Ruta's writing journey from the music industry to historical fiction
The power of melody and rhythm in writing, and other lessons from Ruta's early career in the music industry
Ruta's process from idea to draft to finished novel
How Ruta writes multi-layered plots and deeply realized characters
Digging into your personal well for memories to fuel your writing
The opportunities within the historical fiction genre
Navigating privacy while fictionalising
Dealing with critics and self-doubt
And much more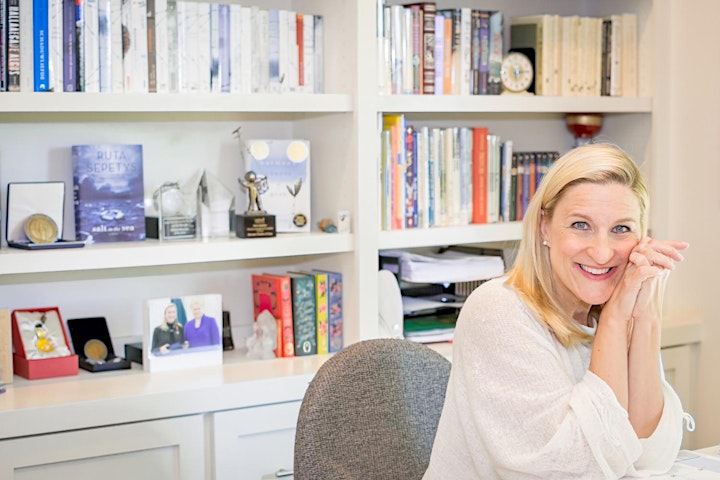 About Ruta Sepetys
Ruta Sepetys (Rūta Šepetys) is a #1 New York Times bestselling author of historical fiction published in over sixty countries and forty languages. Sepetys is considered a "crossover" novelist as her books are read by both students and adults worldwide. Winner of the Carnegie Medal, Ruta is renowned for giving voice to underrepresented history and those who experienced it. Her books have won or been shortlisted for over forty book prizes, are included on over thirty state reading lists, and are currently in development for film and television.
Ruta is the daughter of a Lithuanian refugee. Born in Michigan, she was raised in a family of artists, readers, and music lovers. Ruta is passionate about the power of history and story to foster global dialogue and connectivity.
Ruta's latest book, The Fountains of Silence, now out in the UK, is a gripping, unforgettable portrait of love, silence, and secrets amidst a Spanish dictatorship.
"Full of both beauty and terror. The Fountains of Silence may be about things that went unsaid for decades, but it speaks its truth loud and clear." –NPR

Your London Writers' Salon Hosts: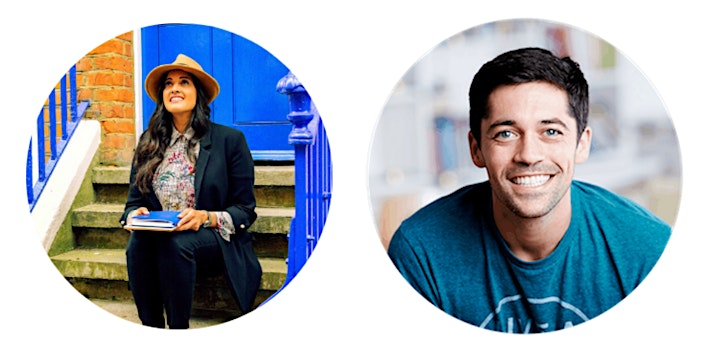 Parul Bavishi has been an editor for over a decade. In addition to hosting LWS she helps thriller, YA and non-fiction writers level up their craft and get published. She writes and edits for the Story Grid and Publishing Uncovered. She has worked as an editor and literary scout at Random House, Quercus & Eccles Fisher. She analyses hit TV shows (Killing Eve, Ozark, Game of Thrones) on the Story Grid Showrunners Podcast.
Matt Trinetti is a writer, publisher, TEDx speaker, and facilitator. In addition to hosting LWS, Matt designs programs to help unfulfilled professionals pursue creative work, start businesses, and reinvent their careers. Matt's work has appeared in Quartz, Observer, Creative Mornings, and on his blog GiveLiveExplore.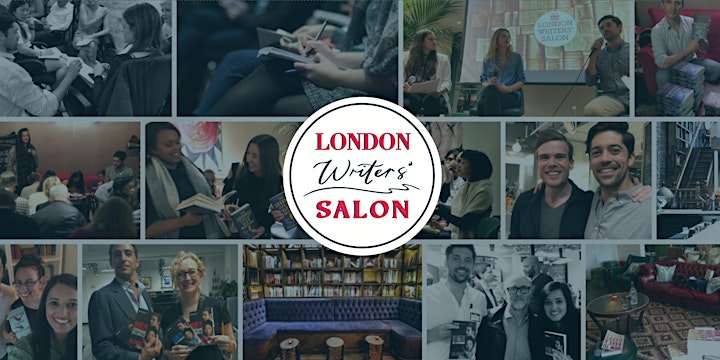 Join the London Writers' Salon from the comfort of your home. Join us for our morning Writers' Hour, be part of intimate conversations with world-class writers, and connect with novelists, bloggers, screenwriters, playwrights & poets in the heart of London's creative scene.
Daily writing. Inspiring Interviews. Mighty Masterclasses. Creative Friends
Can't join this time but want to hear about future events? Let us know.
Want to join our free daily writing Writers' Hour? Register here.
* * * * *
Attend Salon Events for Free. Become a Patron of LWS.
By becoming an LWS Patron, you'll get free access to interviews like this. Plus you'll join our private LWS Slack group and get expert support and accountability to enhance your craft and publish your best work.