Event Information
Refund Policy
Contact the organiser to request a refund.
Eventbrite's fee is nonrefundable.
* This is a LIVE interview and Q&A with author and practical philosopher Jules Evans. *
About this Event
How can you sustain yourself writing about thorny subjects – spirituality, psychedelics, religion, politics – and anything else you want to write about?
What works (and what doesn't) when trying to make a living as a writer?
There are 101 ways to make a living as a writer: from freelance journalism to tutoring; from giving talks to online courses; from publishing newsletters to producing podcasts; from getting a book traditionally published to self-publishing your own; from working with trade publications to landing funding for academic research.
Jules Evans has tried (and sometimes failed) at every single one of them.
Since leaving his journalism position in Russia a decade ago, week after week, Jules has written exactly what he wants – often on controversial subjects – and has sustained himself doing it.
Join us for a conversation with Jules Evans to learn about what's worked for him, what has not, and lessons learned writing about philosophy, spirituality and religion.
We'll also explore:
Tips for teaching, coaching and consulting on your subject matter expertise
Writing about philosophy, spirituality, politics, and other dangerous subjects
The financial and emotional reality of becoming a "full-stack" writer or freelancer
Throwing yourself into experiences and writing about them
Writing about ancient subjects and modern practices
Interviewing hard-to-reach people
And lots more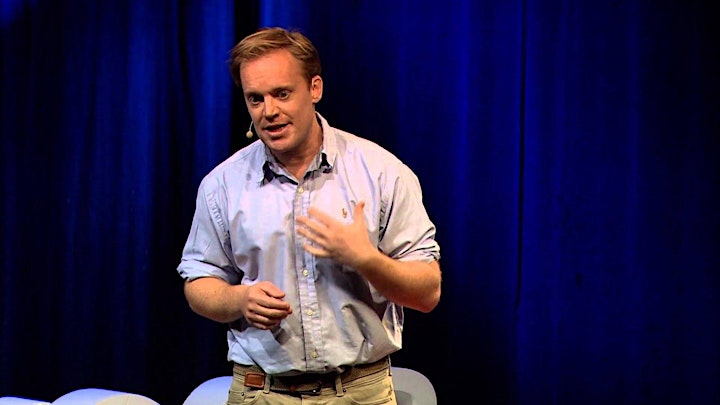 About Jules Evans
Jules Evans is an author and practical philosopher. Jules's first book, Philosophy for Life and Other Dangerous Situations, explored how people are rediscovering ancient Greek and Roman philosophies and how Greek philosophy (particularly Stoicism) inspired Cognitive Behavioural Therapy (CBT). His second book, The Art of Losing Control, explored how people find ecstatic experiences in modern western culture. In 2019, Jules explored self-publishing with his book on ayahuasca tourism, Holiday From the Self. In 2020, he edited about spiritual emergencies, called Breaking Open.
His TEDx talk How Philosophy Can Save Your Life has been viewed over 660,000 times, he's hosted philosophy shows for Radio 4 and an Audible podcast, teaches philosophy at the School of Life, Escape The City, the Idler Academy, and the Saracen rugby team. He also writes a much-loved weekly newsletter for over 7 years, Philosophy For Life.

Your London Writers' Salon Hosts: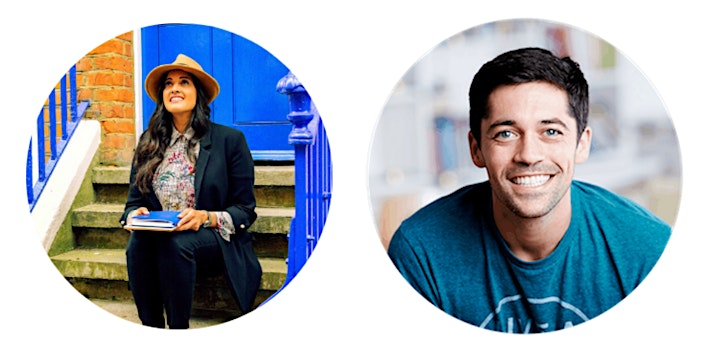 Parul Bavishi has been an editor for over a decade. In addition to hosting LWS she helps thriller, YA and non-fiction writers level up their craft and get published. She writes and edits for the Story Grid and Publishing Uncovered. She has worked as an editor and literary scout at Random House, Quercus & Eccles Fisher. She analyses TV hit shows (Killing Eve, Ozark, Game of Thrones) on the Story Grid Showrunners Podcast.
Matt Trinetti is a writer, publisher, TEDx speaker, and facilitator. In addition to hosting LWS, Matt designs programs to help unfulfilled professionals pursue creative work, start businesses, and reinvent their careers. Matt's work has appeared in Quartz, Observer, Creative Mornings, and on his blog GiveLiveExplore.
Join the London Writers' Salon from the comfort of your home. Join us for our morning Writers' Hour, be part of intimate conversations with world-class writers, and connect with novelists, bloggers, screenwriters, playwrights & poets in the heart of London's creative scene.
Daily writing. Inspiring Interviews. Mighty Masterclasses. Creative Friends
Can't join this time but want to hear about future events? Let us know.
Want to join our free daily writing Writers' Hour? Register here.
* * * * *
Attend Salon Events for Free. Become a Patron of LWS.
By becoming an LWS Patron, you'll get free access to interviews like this. Plus you'll join our private LWS Slack group and get expert support and accountability to enhance your craft and publish your best work.
Date and Time
Location
Refund Policy
Contact the organiser to request a refund.
Eventbrite's fee is nonrefundable.