Description
VR, AR and MR all sounds great, but how will it work for my business?
Discover how the latest Virtual, Augmented and Mixed Reality tech can drive down training costs, increase engagement; or even help you offer new solutions to clients.
Learn the latest
Whitepaper takeaways
Free lunch!
Speed networking
With demonstrations and discussions from leading industry speakers, The VR & AR Lunch series is an event platform and presentation event for learning, discovering and networking.
You'll discover how virtual and augmented reality is transforming operations within enterprise and education globally - all with fellow business leaders, and all in your lunchbreak.
THE VR & AR LUNCH
Running Order
12:45 – Registration and lunch
13:00 – Director's Introduction
13:05 – Mini Seminar 1: Engagement & ROI with New Reality - examples and use cases
13:20 – Mini Seminar 2: Where to start with ideation for VR and AR in your business
13:40 – Hardware: Try Out The Toys!
14:10 – Speed networking session and takeaways
14:30 – Close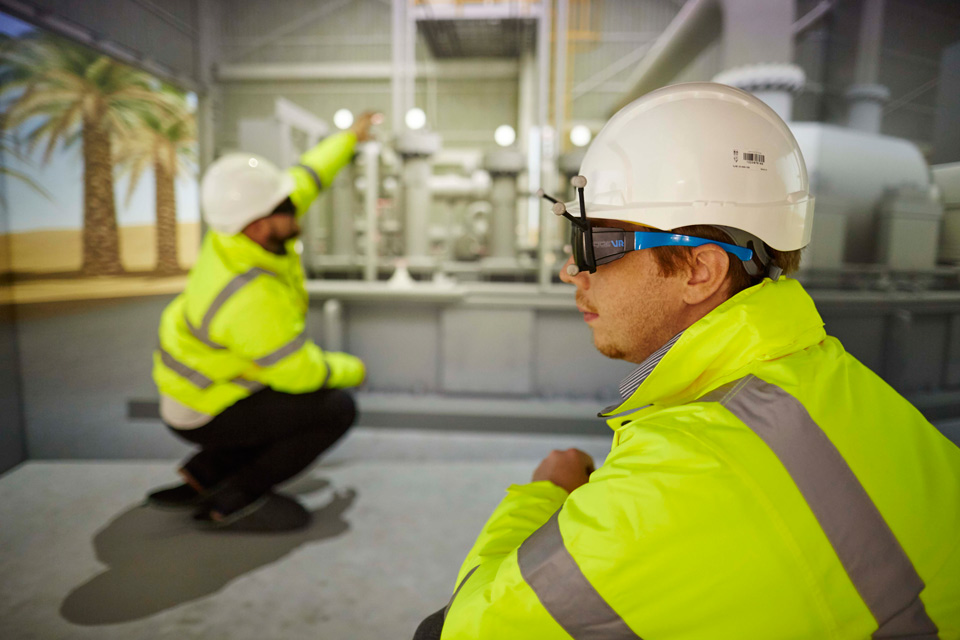 EON Reality will be exclusively demoing its innovative virtual reality, augmented reality and mixed reality solutions from across a wide range of industry sectors in this free event in Manchester, investigating the use cases from sectors such as Health and Public Safety, to Engineering and even Art and Museum Curation – at EON Reality's European Headquarters in Manchester.
Thursday 26th October hosts our inaugural Free VR & AR Lunch event - the first of its kind in the North West - as a starter for ten for our VR & AR LUNCH events, a series of monthly drop-in discussions open to all enterprise and business sectors, looking for innovative solutions that drive down costs and increase engagement.
For those experienced in the technology and those new to it - all are welcome.
Full list of lunch drop-in dates:
THE DATES
LUNCH #1 Thursday, 26 October 2017
LUNCH #2 Friday, 17 November 2017
LUNCH #3 Thursday, 23 November 2017
If you have any specific dietary requirements, please contact Jane using the "Contact" option below.