A conversation with Reboot the Future, Jonathon Porritt and the Fairtrade Foundation about food and climate action in the classroom.
About this Event
Reboot the Future have teamed up with environmentalist Jonathon Porritt to create a new campaign filling young people with a sense of creativity, optimism and joy, and inspiring them to take action for a better future.
As part of the Fairtrade Foundation's Choose the World You Want Festival, get an exclusive sneak peek of their new video resources and join them in conversation with Fairtrade Foundation's CEO Mike Gidney and the creative team behind the new campaign films to look at how our choices around food can help to reboot the future.
So how can we reboot the future? And what does food have to do with it?
In April this year, we're releasing a set of teaching resources to accompany 5 short films and Jonathon Porritt's new book Rise Up to Reboot the Future.
In his book, Jonathon highlights food and farming as one of the fundamental areas which need to change over the next 5 years in order for us to get a grip on the Climate Emergency. One of the films - Jamal's film - focuses specifically on our relationship with food, and it will be this film which will be previewed during this event.
Enjoy the exclusive screening of Jamal's film before our speakers dive into questions including:
why is food so important in creating a more sustainable future?
what steps can we all take to make changes in our own lives around food?
what hope does Jamal's story offer to today's young people?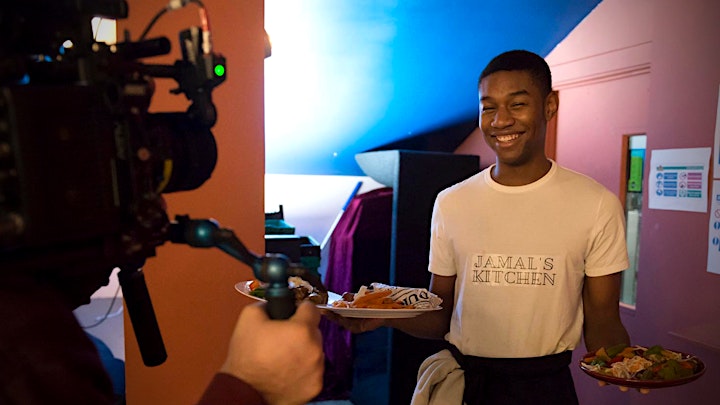 The conversation will be hosted by Holly Everett, Education Lead at Reboot the Future, and will feature:
Sophie Austin, Film Director
Anthony Bennett, CEO of Reboot the Future
Becky Burchell, Film Producer and Founder of Change Festival
Mike Gidney, CEO of Fairtrade Foundation
Jonathon Porritt CBE, Environmental Activist and Author
If you're an educator looking for new ways to engage your class in climate action, or simply someone looking for inspirational new ways to get to grips with the Climate Emergency, then join us at 5pm on Thursday 4th March.