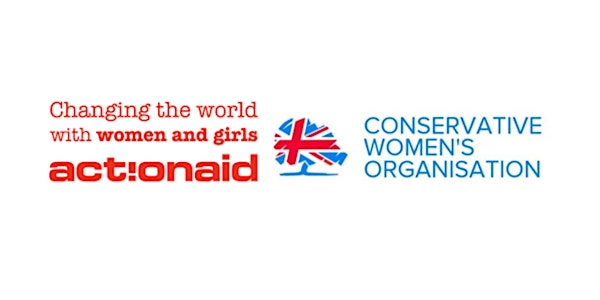 How women leaders are building a better world with AAUK & CWO
A panel event exploring the experiences of women leaders and activists in the UK and the Global South through Covid-19 and other crises
About this event
We are delighted to invite you to our event at Conservative party conference this year.
Right now, millions of women and girls around the world are fighting for their freedom, their futures and even their lives. Covid-19 has made a bad situation worse, deepening inequalities and exposing a hidden pandemic of violence and poverty.
But in communities large and small, away from the spotlight, women and girls are leading the change.
Join ActionAid UK and a panel of wonderful speakers as they share their experiences of making change in their communities as well as looking at how feminist leadership principles can be used to reframe our response to crisis, exploring the experiences of women community activists and leaders making change in the UK and around the world.
Speakers: Maria Miller MP | Helen Grant MP | Lakshmi Moore - Country Director, ActionAid Liberia | Wendy Maisey OBE - Chairman, Warrington Conservatives
Moderated by Farah Nazeer - Deputy Director Advocacy, ActionAid UK
In the communities where ActionAid works, women and girls are showing courage, wisdom and leadership in the face of crisis. It is vital we stand with them.
Please register your interest in this event today!
IMPORTANT: Access to our event will be via the Conservative Party Conference portal and you must be a registered Conservative Party Conference delegate to attend. Passes are available for observers and guests as well as party members, you can sign up here: https://conference.conservatives.com/registration