Description
Grow Your Business: Start With You - How you are getting in the way of your own success


---
You might be doing everything right, you might be applying the best strategies to what you want to achieve, but still not getting the results you are expecting.
What is getting in the way?
In this seminar we will explore and understand how your subconscious mind can be the biggest culprit when striving for success.
During the seminar we will be looking at:
The impact of your subconscious mind on your life and business

Bringing more awareness on how you are blocking yourself

Learning tools and techniques to help you overcome what blocks you

Beginning to tap into your greatest areas for growth: your untapped potential
This work has helped leaders and entrepreneurs:
Be more productive as a result of blasting through their blockers

Gain confidence in themselves personally and professionally

Reach goals they thought were impossible
Following the seminar, our team of experienced coaches can help you apply and put into practice what you have learned and support you in taking the next steps towards your goal.
We highly recommend that you join our next seminar, part 4 , the final part of our programme, in October which focuses on developing a "Possibility Mindset"
This will give you the opportunity to continue your development.
About Grow Your Business: Start With You
Grow Your Business: Start With You is a four-part professional development programme for leaders and entrepreneurs, run by Coachingpartner.
At Coachingpartner we believe that the key to achieving your goals is by first working on yourself. Starting with understanding your uniqueness, then tapping into your full potential and making decisions in alignment with who you are, will lead you to take the next step, move you closer to your goals and reach your objectives.
During the four sessions, which will take place over six months, you will have an opportunity to develop yourself, making yourself the entrepreneur, leader or manager that you have the potential to be. Using Coachingpartner's uniqueness model and a series of powerful and practical tools, techniques and theories, you will leave the programme more confident in your skills and abilities, and with a series of practical steps to grow your business and improve your performance.
These sessions will be highly interactive where learnings will be co-created in the group. You will be given the opportunity to test and experience the tools presented by working in pairs or participating in groups.


Who are these seminars for
Ambitious leaders who are passionate about their work and eager to make a bigger impact

Ambitious entrepreneurs and aspiring entrepreneurs, often purpose driven and often working for a bigger cause or aiming to do so

Please NOTE that you do not have to have attended previous Grow Your Business: Start With You workshops to attend this seminar.
What previous participants say
80% of participants rate our seminars as excellent or very good
*based on 5 seminars feedback surveys
40% of participants would strongly recommend this seminar to colleagues and friends
*based on 5 seminars feedback surveys
This is how previous participants describe our events
"Thought provoking, non conventional, lovely atmosphere, supporting environment, space to think, great exercises that creates personal insights, relaxed, friendly, engaging, flexible, open, interactive, nicely organized."
*based on 5 seminars feedback surveys
Here are some of them in picture and words
"I have taken two seminars with Coachingpartner and was impressed with both. Theory leads directly into very tangible and actionable methods that I can implement in my daily interactions immediately. This is due to the interactive nature of the workshops,that let you experience the benefits of changing your approach to leadership or teamwork immediately. Needless to say that both workshops have been invaluable to me and I approach certain tasks differently now. I can only recommend you try it too!"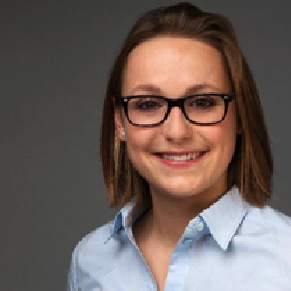 Viola Träm
"My experience at the Coachingpartner seminar was a really great one. The coaches did amazingly well in instigating a safe and non-judgemental environment so I felt able to share my own questions and experience. This meant I received insights that really resonated with me and which I continue to reflect on and develop".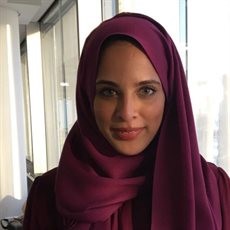 Rawan Abdulla
"Thank you! Transformational - I wondered how much we could really do in 2 hours - love to be proven wrong :)"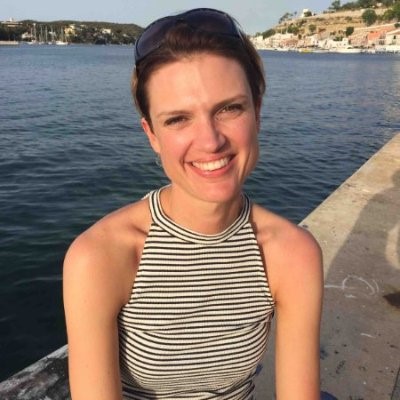 Amber Sorrell


PRACTICAL INFO:

- Doors open at 6:30pm
- Seminar starts at 7pm
- Location: HUB Westminster, New Zealand House 1st floor, 80 Haymarket, London SW1Y 4TE
- Registration: Please sign-in with one of our Coachingpartner team member in the designated 'sign-in' area next to the main reception
- Light refreshments: Drinks and snacks will be available before and after the seminar
Please NOTE that you do not have to have attended previous
Grow Your Business: Start With You workshops to attend this seminar.
The workshop is set up in partnership with Impact HUB Westminster.
You can reserve your tickets here:
https://www.eventbrite.co.uk/e/grow-your-business-start-with-you-how-are-you-getting-in-the-way-of-your-own-success-tickets-30954317196?aff=ehomecard
Ticket sales close at 6pm, Monday the 11th of September 2017.
Pictures from previous seminars: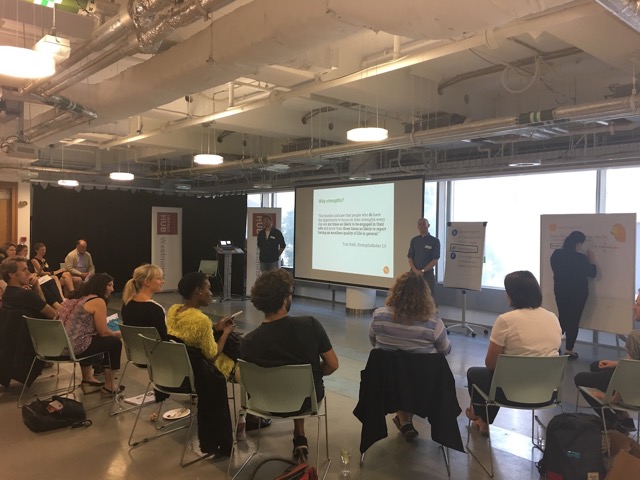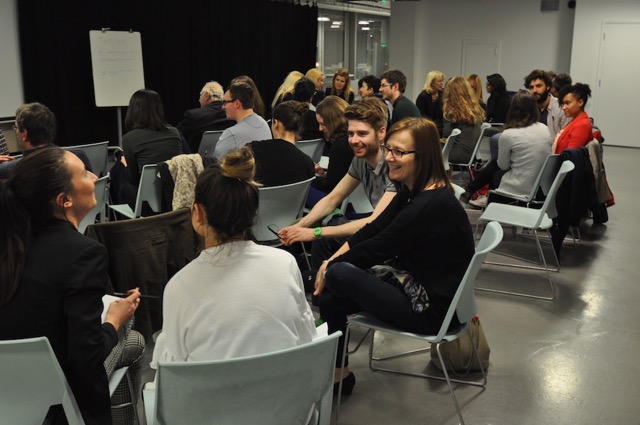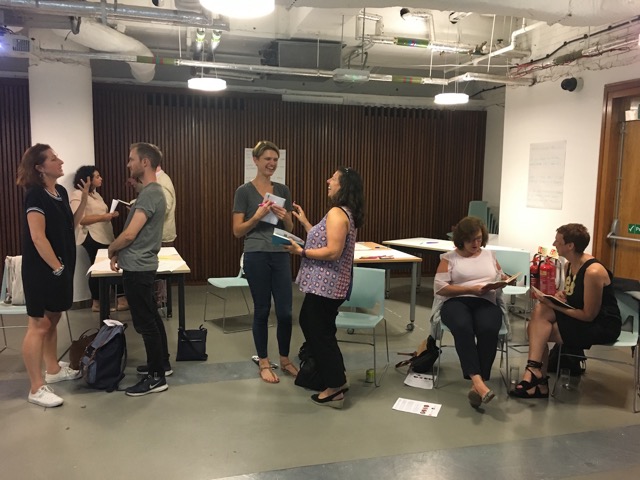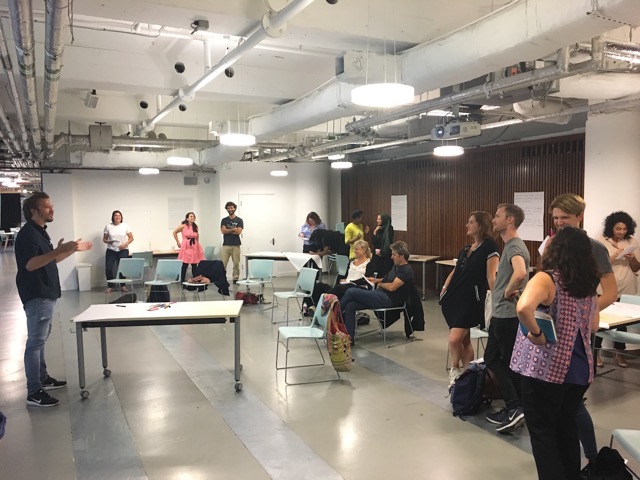 Eventbrite tags:
Entrepreneur, social entrepreneur, social business, leadership, startup, coaching, inspiration, seminar, workshop