"How YOU Can Get UNRIVALLED Attention from a 'Knock - Out' LinkedIn Profile with my Simple Daily Strategy and Insider Tips.''

Tuesday, 29 April 2014 from 13:00 to 14:00 (BST)
Event Details
"How YOU Can Get UNRIVALLED Attention from a 'Knock - Out' LinkedIn Profile with my Simple Daily Strategy and Insider Tips''


Join me for some more lunch time learning on this 2nd LinkedIn Training Webinar:
Here's what they've already been saying:

'Just attended a fantastic training on how to get the best out of your LinkedIn profile. Lots of improvements to be made! Thanks so much Jill Chitty!'  Gemma Lennox

'Brilliant Webinar by Jill Chitty about LinkedIn … Very interesting, I have lots of notes and will be attacking my poor neglected profile with a much clearer view of what to do! And looking forward to seeing the results of that. Thank you Jill'  David Savill-Photography
So, what will you get in this webinar?
Creating a Compelling Profile that Engages your Ideal Clients

Positioning Yourself as and Expert - it's easier than you think!

Your Effective, Daily Lead Generation Strategy to Getting Customers

Searching for you Ideal Client couldn' be Easier

Starting a Real Conversation

All of this leverages your time, allows you to get new clients with a laser like quality and share your expertise with clarity.

If you missed the initial, free webinar you will get the recording so you can learn...'How You can get a Knock-out Header that will draw unrivalled leads knocking on your door(that's what happened to me!). If you fail at this first step then you're essentially doomed so I have 3 EASY steps for you to follow.'

I now spend just 20 minutes a day on LinkedIn and have brought in £1,000's to my business with very little effort. 100% of the leads that come to me are from unknown people viewing my profile! So it's essential that you know what to do when people connect with you.
You will also want to leverage your time as we all know what 'time-vampires' the social media sites are. So, if you've got a simple strategy it's much easier to stick to - especially when you get results.
For many of you there are some key people who you will be desperate to speak with as the decisions makers of their business but you've alswasy been thwarted by the gatekeepers on the telephones. Again I show you an effective approach that will surprise you!

So the question I want to ask you is 'Are you harnessing the full potential of the goldmine that is at your fingertips in the LinkedIn platform? If not, would you like to?

Join me for this lunchtime-learning webinar to get you becoming truly effective on LinkedIn in a short space of time. Whether you are new to LinkedIn or been using it for a while I will give you a new way of looking at it and a fresh impetus to get moving with it. 

"This training was extremely beneficial.  There was a lot about LinkedIn I didn't know and it has unearthed all manner of useful tools for me and I'd recommend anyone to go on this course."  Drew Montague - Montague Fine Wines

So join me if you can with just 90 minutes of your time to begin to utilise the power and value that LinkedIn could bring to your business. 

Here's to your success
Jill Chitty
grow@jillchitty.co.uk
(01452) 417696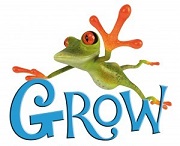 Do you have questions about "How YOU Can Get UNRIVALLED Attention from a 'Knock - Out' LinkedIn Profile with my Simple Daily Strategy and Insider Tips.''?
Contact Jill Chitty
Organiser
Jill Chitty is a LinkedIn Marketing Expert and has been helping clients generate leads through LinkedIn for over 5 years.
She makes the complicated simple!
Jill doesn't show you the features of LinkedIn…Oh no! What sets her apart is her ability to create a sales funnel around LinkedIn's marketing strategies that generates leads on a steady, consistent, and predictable basis.
Any old fool can find their way around LinkedIn…Jill is testament to this! But, it takes a greater knowledge to create a system that delivers qualified leads regularly.
She never tires of emails from clients saying, 'another lead', 'and another one!' 'and another one!'
Jill's journey with LinkedIn began after she sold her first business and it was not a pretty start! She seemed to make every mistake known to business on LinkedIn and was on the verge of being thrown off LinkedIn when she decided it was time to learn how to use it properly.
She's so glad she invested in that time. Within 2 weeks of doing a basic LinkedIn workshop she won 2 contracts worth £21K.  That was the start of a LinkedIn love affair that has generated a ton more leads for her and her clients.
Jill now offers LinkedIn marketing training to a wide variety of industries including IT, Recruitment, Coaching, Trainers, Printers, Marketing Agencies, Estate Agents. Graphic Designers, Travel, Law Personal Services.
Her signature system, developed over the years, takes each student on a path of clarity to creating growth within their business.