Description
Once you have your business up and running, the next step to grow your business might be recruiting employees. If you think your business is ready for some more hands then this is the seminar for you to learn about the essentials human resource aspects you may need to think about.
HR Essentials is for small and medium business as well as those who might be thinking about employing staff. The seminar will provide information to help you understand your obligations and ensure that you are complying current employment laws
It will cover the different types of individuals, Employees, Workers or Self-employed and the difference between them. It will also cover basic employment law requirements such as Contracts of Employment, Employer's Liability Insurance and National Minimum Wage. As well as what steps you need to take in order to terminate your relationship with "employees" who may not be performing to the standard you expect.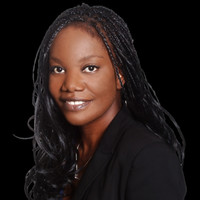 About your host
Ezra is a qualified Associate Legal Executive (Chartered Institute of Legal Executives) specialising in Employment Law. She has several years experience advising and assisting companies across many sectors with various aspects of HR and Employment Law