Description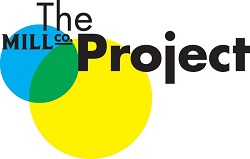 HR Essentials for your business
The Mill Co. Project in collaboration with People Skills is pleased to offer a FREE HR Essentials workshop to all our tenants.
Aimed at small businesses who have little or no experience of HR, this workshop will introduce you to the basics of people management. We'll tell you what you need to do and when and explain which parts are legal necessities and which parts are 'nice to haves'. We'll cover the following areas:
• Do you actually need to issue a contract and if so, when?
• What kind of contract do you need - permanent / freelance / contractor
• Do you need to provide a pension for your staff?
• What policies do you need to have? Which ones can you leave out?
• How do you manage sickness and holidays for your employees?
• How can you terminate a contract without the risk of triggering a tribunal?
This workshop is crucial for owners, directors, CEOs and office managers who want to learn how to support their employees and keep the office running smoothly, without spending all their time on HR admin.

There will be plenty of time for questions, so feel free to bring any burning issues with you to the workshop.
The Mill Co. Project is a workspace provider aimed at artists, designers and creative businesses, with a range of buildings offering studios, event and shoot space across London, as well as arts related events. We aim to provide a holistic environment for growing creative companies and provide mentoring and business support to our members.