About this Event
Join us for breakfast in beautiful Fitzrovia and discover useful HR insights from the latest evidence in occupational and health research.
We'll be shining a spotlight on HR policies and practices that provide a great experience for female employees and revealing how you can make your organisation more inclusive, through real case studies and practical examples.
There'll be opportunities throughout the morning to discuss and share ideas, explore how you might address women's health in your organisation and have your questions answered by experts.
We will also be joined by photographer Chloe Williams (www.storiesbychloe.com) who'll be taking professional shots and capturing the highlights! These will be made available to delegates after the event. All this while enjoying an indulgent champagne breakfast and time after for networking.
Programme
08:00 Arrival & Breakfast
08:15 More than "women's issues"
08: 45 What do working women want?
09:15 Panel discussion - Breaking the cycle: what can be done?
09:40 Networking & Refreshments
10.00 Close
Speakers
Jemma Fairclough-Haynes
Employment Law Specialist
Jemma Fairclough-Haynes is a Public Speaker, Co-Host of the business radio show Bunker Xtra and the Managing Director of award-winning business Orchard Employment Law. Jemma has a passion for small business.
Jemma has almost a decade of experience in Employment Law and she has represented businesses of various sizes in employment tribunals across the UK in many different types of claim.
Jemma is a great believer in pragmatism and seeks to provide HR support at an early stage. The services she provides include writing contracts, chairing disciplinary meetings, Employment Law advice and Diversity training. She understands that every business is different and has varying needs. Realising that employees know their rights, Jemma seeks to restore balance by helping business to know their rights and obligations in a language which they understand. She often says "Employment Law is not just about what you cannot do, it is also about what you can do".
Jemma is a dynamic speaker who takes the bore out of Law. Her presentations have been described as "eye opening" "interesting and "refreshing". Jemma has spoken at many events across the South East and even appeared on TV.
Delegates will receive a 10% discount off any consultation, training, documents or first month of on-going support from Jemma.
Linkedin: Jemma Fairclough-Haynes
Get social: @orchardemploymentlaw @jemmafairhay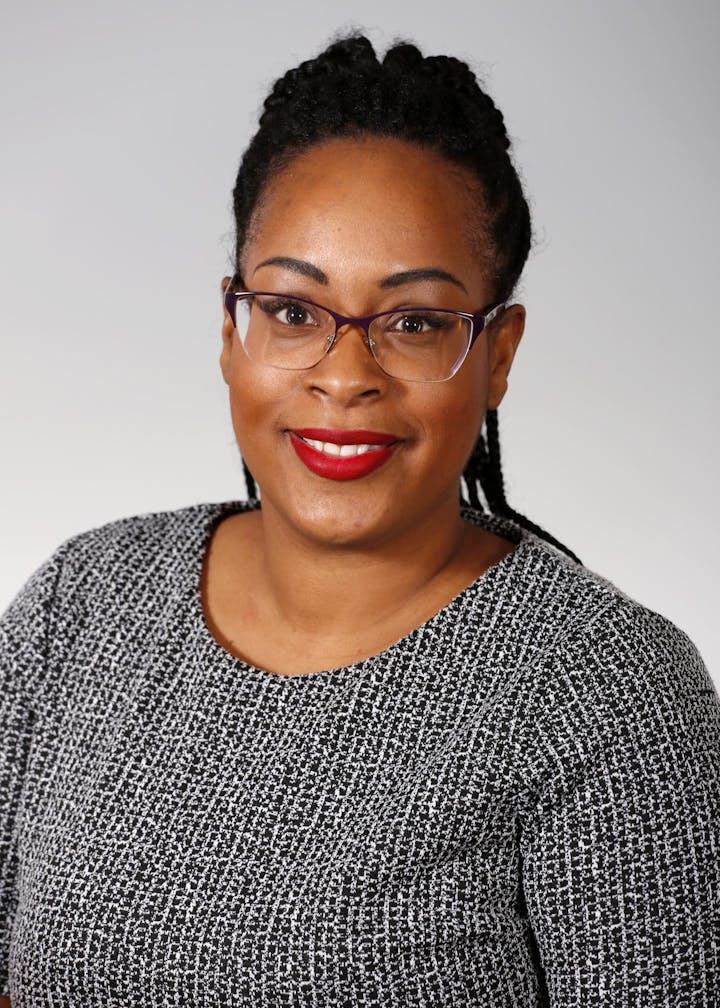 Clare-Louise Knox
Director & Organisational Psychologist
Clare-Louise Knox is an Organisational Psychologist (MSc), Board Member at the International Association for Premenstrual Disorders (IAPMD) and Director of See Her Thrive, a Community Interest Company (CIC) providing specialist training, guidance and support to employers on women's health in the workplace.
Clare-Louise was recently invited to join a Government Taskforce to address menstrual stigma and education in the UK, where she will work to improve knowledge and awareness in this area. Clare-Louise is an accomplished speaker and has presented at the 2018 CIPD Applied Research Conference, 2018 British Psychological Society (BPS) Annual Conference, PMDD & Me 2019 and DisruptHR London & St. Helier.
Linkedin: See her thrive
Get social: @seeherthrive
Kate McGoey
Founder, the Balance Blueprint
Kate McGoey is the founder of the Balance Blueprint and runs programmes designed to help women with chronic pain conditions to develop a framework to re-establish balance in their lives. Having lived with the pain of endometriosis for 19 years, Kate developed a set of tools and techniques to manage the associated stress and anxiety. Kate is now passionate about sharing these tools, and uses a mindfulness-based cognitive therapy approach to empower women to find their way to a more positive and peaceful life with pain.
Instagram: the_balance_blueprint
Website: www.thebalanceblueprint.org