Event Information
Location
I T F
60 Borough Road
London
SE1 1DR
United Kingdom
Description
In celebration of the International Human Rights Day 2018,

the Campaign for Human Rights in the Philippines (CHRP) sponsors an HUMAN RIGHTS FILM FUNDRAISER
WAR IS A TENDER THING (Trailer)
Philippines | 2013 | 01:14:00 |
*Q&A with Adjani Arumpac after screening
Dubbed as the second-longest running conflict in the world, the Mindanao War is retold in this documentary film as a poignant tale of seeking and keeping home. It tells the untold stories of The Land of Promise—Mindanao, Philippines. It is a curious exploration into the integration of cultures brought together by a state-sponsored land resettlement project in the 1930s that led to a massive migration within the country. The Philippines government gave ancestral Muslim and indigenous peoples' lands without legal documents to Christian settlers. The result was a war among the peoples that continues to rage, almost half a century later.
---
by Kong Rithdee, Bangkok Post, published 16 August 2014.
© Bangkok Post Public Company Limited. All rights reserved.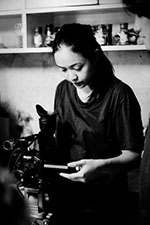 Her mother is Christian. Her father is Muslim. What is she?

"I'm Muslim. I'm Christian."
In her memory, in her biography, maybe in her ideology, Adjani Arumpac is both. It doesn't really matter, because the irrepressible grind of history has made her realise identity is fluid, ever-progressive, and isn't always bound by the tyranny of DNA.
Arumpac is a Filipina filmmaker whose ancestors have lived in the troubled region of Mindanao, in the southern Philippines, where Muslim insurgents have waged war against the central government for four decades (though the origins of the separatist ambitions date back for centuries). [...]
... [W]hile we're aware that each conflict in the world has its own thorns and particularities, the Mindanao struggles in Arumpac's film resonate deeply with our own southern anxieties. The long struggle for peace, the fatigue etched in the faces of the locals, the remoteness of the troubles in the perception of the elite centre, the realities on the ground and the selective representation of them in mainstream media — all of this, to an extent, unites Mindanao's centuries-old misery with the three southernmost provinces. [Read more]
---
Past Screenings and Reviews
London (2015) - Featured in March 2015 during the inaugural edition of the Essay Film Festival by Birkbeck Institute for the Moving Image (BIMI), in co-operation with the ICA.
Paris (2014) - Part of the Documentary line up in the September 2014 12e Festival International Signes de Nuit
Beirut (2014) - Featured in the Cultural Resistance Film Festival in Beirut
---
Joint Christmas Party!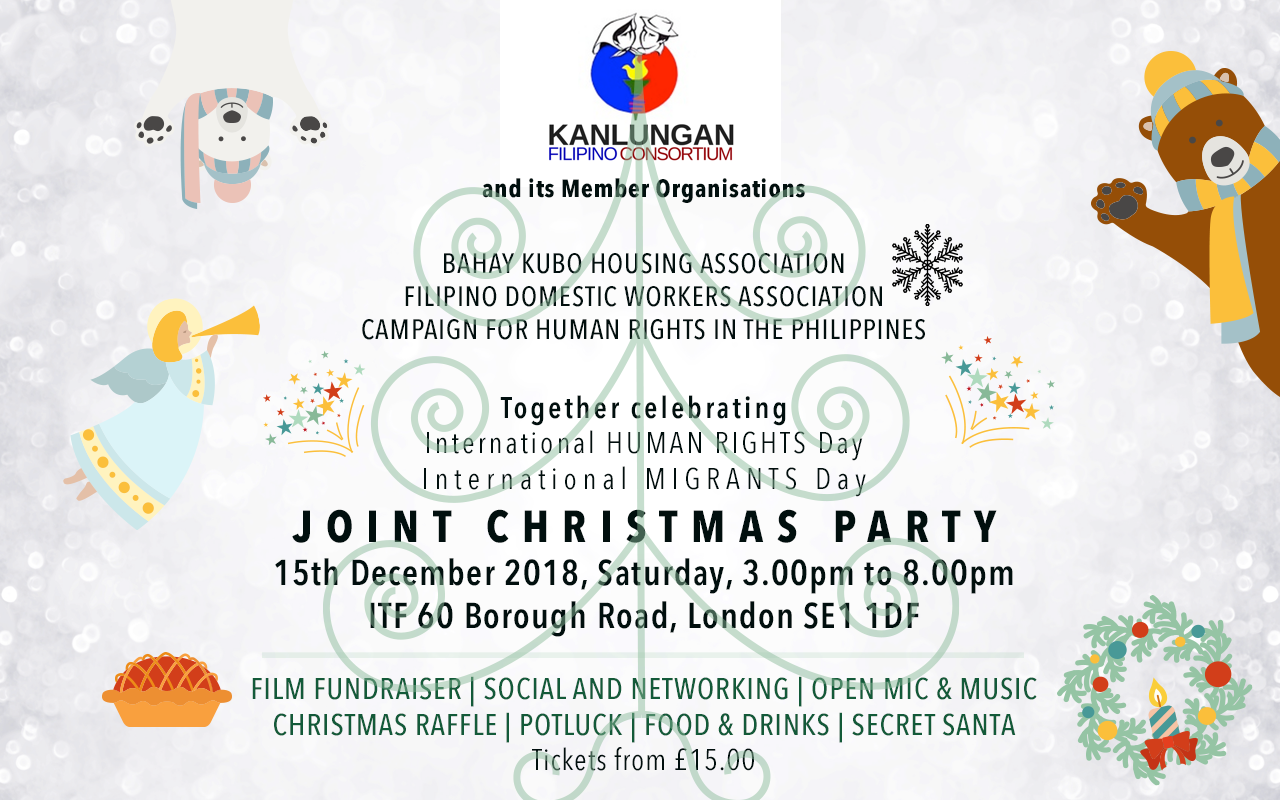 Date and Time
Location
I T F
60 Borough Road
London
SE1 1DR
United Kingdom
Refund Policy