Description
Lucy Adams, CEO of The Disruptive HR Agency and ex-HR Director at the BBC
A Bristol Media vision keynote presentation
Thursday 8th February 2018, 6 pm to 8 pm
This presentation is part of Bristol Media's Vision "Keynote presentations" that are held throughout the year featuring distinguished experts.
We are delighted to welcome Lucy Adams, former HR Director at the BBC and now author of the bestseller "HR Disrupted" a book packed with practical ways to innovate your approach to leading people in a disrupted world.
This provocative speech starts by presenting a dilemma facing the vast majority of businesses today, namely – the way we attract, manage and engage our people isn't good enough for today's world let alone tomorrow. It highlights, from research and experience (using lots of anecdotes from the BBC to bring it to life):
The challenges of building a workforce in a disrupted world – the impact of the knowledge economy, leading a multi-generational workforce, the expectations of millennials, trust in leadership, future work trends, etc

An assessment of business leaders' views on the adequacy of current approaches to people attraction, development and engagement

An analysis of why current people practices – eg: appraisals, talent management, traditional training methods – don't work
The audience will then be taken through an alternative approach based on our model EACH© – treating Employees as Adults, Consumers and Human beings. This section is packed with practical examples of how using this can increase productivity, engagement and innovation.
Finally Lucy will touch briefly on the free resources available on the HR Disrupted website (EACH HR diagnostic, webinars, blogs).
About Lucy Adams and The Disruptive HR Agency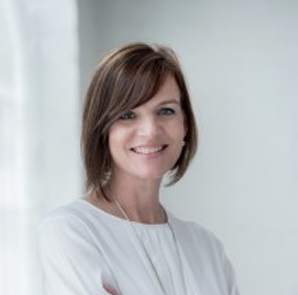 Lucy created The Disruptive HR Agency after having held senior level HR roles in a variety of sectors, most recently at the BBC. She grew frustrated with the lack of innovation and fresh thinking in the profession and wanted to find new ways of tackling old problems.
She now runs the agency to help business leaders and HR functions to do things differently. With a fresh but practical approach, she aims to put the 'human' back into human resources.
For further information
Please contact Richard Roberts at en:Rich HR
richard@enrich-hr.co.uk
Phone: 07941 201916
Entry Cost: £22.10 - which includes a copy of Lucy's book HR Disrupted.
Don't miss this opportunity to hear from a key player in the world of HR.