Description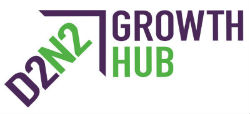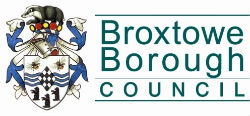 This workshop is delivered in partnership between D2N2 Growth Hub and Broxtowe Borough Council and is part-funded by the European Regional Development Fund.
Description
Keeping up to date with the latest legal requirements is essential for your business growth. Not only does it give you and your employees protection but it provides stability and sets up processes to give you peace of mind to focus on what you do best – running the business.
This workshop, delivered by HR professional Rebecca Bull, will take you through the latest developments in HR practice including:
- Pensions: what you need to know and should be doing now
- What you as an employer should be providing for your employees
- An introduction to employment law and what is legally required
- Recruitment and retention in a competitive marketplace
- A look at some generic, standard documents that can be adapted
- An overview of useful resources that are suited for SMEs
This workshop is suitable for established SMEs who may not have their own dedicated HR manager and for those who are looking to start to employ staff.
Agenda
9am - 9.30am: Registration, tea and coffee and networking
9.30am: Introduction to the D2N2 Growth Hub
9.40am: Workshop presentation
10.45am: Tea and coffee break
11am: Workshop presentation
12.30pm: Finish

About The Trainer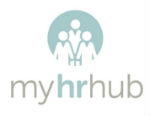 My HR Hub (www.myhrhub.co.uk) was created in 2016 by Rebecca Bull, a Chartered Fellow CIPD professional. Rebecca, a post graduate of Nottingham Business School and a current Fellow Alumni, has over 20 years' experience supporting successful people strategies growing companies. Rebecca has helped many businesses – including FMCG's, family businesses, start-ups, fast growths and household names like Games Workshop, Convergys, and Speedo International – turn their workplace into a engaging, compliant great places to work!
Rebecca currently works with a range of SME's, start-ups and fast growth businesses across many sectors in the East Midlands and beyond helping them with a range of HR Support from consultancy, recruitment, employee engagement, HR systems, line manager training and health and wellbeing. All her services and products are tailored for these clients in mind, bespoke, flexible, impactful and effective solutions that you can chose depending on your business needs.
Rebecca's passion for start-ups and fast growth businesses has seen her being shortlisted for the Nottingham Women in Business Awards for 'New Business 2017' in the East Midlands.
ERDF
This workshop is part-funded via the European Regional Development Fund, therefore we are required to evidence that you are a small to medium enterprise.
There will be a couple of forms that will need to be completed either prior to the event or on the day and these will be sent to you once you have registered. One form is to ensure you are a small to medium enterprise, the second is to capture any business support you have received over the last 3 years to ensure you haven't exceeded €200,000. If you have previously completed these forms at a Growth Hub event you will not have to complete another set.