HRHuddle - The Role of Coaching in Developing High Performance Individuals...
Description
Seminar title: The Role of Coaching in Developing High Performance Individuals and Teams
(Lessons learned from over 30 years of experience)
Together with Jayne Busby, HR Director at TGW Limited, Vanilla Recruitment is excited to be able to offer you a FREE place at the next meeting of the HRHuddle.
Date of seminar: Wednesday 30th january 2019
Time of seminar: 8.45am – 12.15pm
Location of seminar: UPDATED - NEW LOCATION: Harborough Innovation Centre, Airfield Business Park, Leicester Rd, Market Harborough LE16 7WB
Agenda for the event:
8.45am Start for registration and refreshments
9.15am - The Role of Coaching in Developing High Performance - Presentation from Graham Ravenscroft, Great Britain & England Athletics Team Coach including the 2018 Australian Gold Coast Commonwealth Games

10.45am Refreshments

11.00am 2nd topic – Employment Law Update by Keeley Baigent of KSABLaw

12.15pm Close meeting
---
Name of speaker: Graham Ravenscroft – Lead Performance Coach at Gateway HR
The speaker will share over 30 years of expertise and experience in the world of coaching and explain why this is an essential role in the development journey of performance progress of individuals and teams. He will talk about the theory of coaching and share some of the principles, skills and tools that he has used to develop champions across so many areas of performance in both sport and business, and why business managers would benefit from adopting a coaching style in their leadership approach.
Success = Ability + Behaviour (Owen Eastwood – All Blacks Lawyer)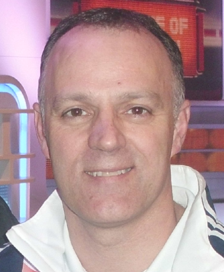 Graham will also talk about the research he has done and the experience he has gained that identifies the importance of certain personal qualities and attributes that supports the coach to be able to practically apply the knowledge and theory that underpins the potential for performance progress, in a highly artistic way to achieve great results.
Graham Ravenscroft has been developing his skills and passion for coaching and mentoring for more than 30 years and has coached his own athletes to ever major global championships, including Olympic Games, World and European Champions, many Commonwealth Games and a number of National Records. He has been a Great Britain Team Coach for more than 15 years and was the team coach at the 2018 Australian Gold Coast Commonwealth Games and part of the coaching support team at the London Olympics. This experience will also allow him to help you understand the importance of the recruitment and development of skilled staff in your teams, creating a high performance environment, having the appropriate resources, ensuring that the 'performance goal' was carefully and strategically planned for and the essential role they all play in the execution of high performance delivery.
Graham has held several roles within sport and more recently completed 7 years as National Coach Mentor, running the National Coach Development Programme with responsibility of mentoring our top coaches.
He has spoken at many National and International conferences on Coaching and Mentoring.
Graham also spent 30 years in the Fire Service where he finished as a Watch Manager, developing the skills and leading teams at a wide variety of dynamic operational incidents.
He has now spent more than 8 years transferring his coaching skills into the world of business where he works with people and teams across the public and private sectors and also the Armed Forces, Emergency Services and NHS, as well as helping many individuals with a wide variety of personal development needs. Graham also delivers a variety of CMI & ILM Level training courses as well as many bespoke workshops.
He also holds an ILM Qualification, IOSH Health & Safety and has the CPCAB Level 5 Diploma in Stress Management. Due to his experience supporting individuals in many stress related high performance environments, Graham delivers some excellent workshops on how to manage the wellbeing of your staff and works closely with business leaders on how to manage stress in the workplace.
Graham has the most enthusiastic passion for the role of coaching and supporting the development of all those he works with and loves to share his experience and expertise to help others recognise the true value of this role.