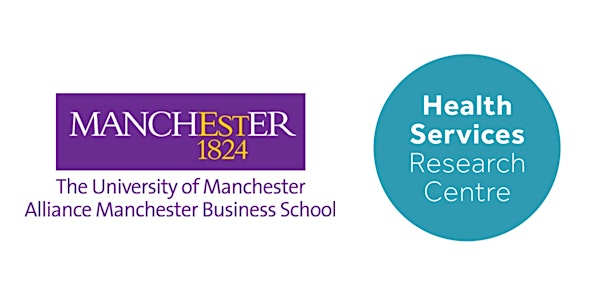 HSRC Seminar: Anita Kothari
Location
Alliance Manchester Business School, B3
The University of Manchester
Booth Street East
Manchester
M13 9SS
United Kingdom
Description
Integrated knowledge translation: doing research with decision-makers
The need for relevant research findings, the importance of practice knowledge and the democratization of science drive the current push for research collaborations. Integrated knowledge translation (IKT) is a model of collaborative research where researchers work with knowledge users who identify a problem and have the authority to implement the research recommendations.
In this presentation, Dr Kothari of the University of Western Ontario will first argue why understanding IKT, and evidence, continues to be important in a complex policy environment. Then she will describe her involvement with IKT projects and identify seven tensions related to the IKT approach. Lastly, she will suggest stakeholder groups who ought to be concerned with these tensions, and how easily the tensions might be resolved. Dr Kothari's aim is to invite further discussion about these ideas based on the IKT literature and her experiences with IKT work.



Dr Anita Kothari
Anita Kothari is an Associate Professor in the School of Health Studies at the University of Western Ontario. Her research focuses on understanding how to best support the use of research and knowledge in healthcare decision-making; within this domain, she concentrates on integrated knowledge translation (i.e., research co-production), particularly in public health systems and services. Her academic background involved training in health research methodology, population health, and health policy and services. She was recently made a member of the College of the Royal Society of Canada.
---
This seminar will commence at 12:00 with a light luncehon. The presentation will begin at 12:15.