Description

On Monday 24th September, we see the return of this evergreen topic in our extremely popular annual discussion of HTML5 vs Native kindly supported by the folks over at Keynote DeviceAnywhere. We keep returning to this discussion because to live in mobile is to live in the fast lane! So it's good to keep up with thinking and the trends that seem to keep changing the picture on an ongoing basis.
At our sell out event, last year, we debated the motion:
"This house believes that apps are the new ringtones and therefore have a limited shelf-life for long-term commercial gain"
and in a highly energetic and amusing debate, you, the community, decided in favour of the motion. Apps are dead, long live Web Apps!
Back then HTML5 was the new kid on the block, offering the promise of "write once run anywhere" and many of us enthusiastically espoused the dawning of a new era. A year and a bit later, how do we all feel about this?
Probably most of us still believe that in some time frame for some classes of application HTML5 does indeed offer the prospect and indeed does already provide a good answer to some clearly scoped and limited application use cases.
But in the light of over a year's experience, some are saying that it's not yet lived up to its promise and that although like the proverbial Chinese meal they felt full at the time, their hunger hasn't been satisfied in the medium term and are sceptical about the long term. Perhaps, like other famous cross-device solutions both its promise and its readiness for market were over-stated. Insufficient specification, incomplete feature readiness, inconsistent order of implementation makes this an engineering bouillabaisse and does not provide the sort of commercial respite we were looking for.
So, reality has crept in, today HTML5 does not provide the ingredients for the kind of Michelin dining experience that is often needed. Instead, if you want a TV dinner, then it provides a Pot Noodles experience for consumption on the couch.
So this year, our motion is:
HTML5, far from being part of Gordon Ramsay's larder is more likely to be used by Stavros at the corner chippie. Fine if you want chips. Do you aspire to be Gordon or are you content to be Stavros?
Chaired by the quirky, opinionated and even irascible Ewan MacLeod of Mobile Industry Review, and joined by two teams of leading debaters including Andrew Betts (Director, FT Labs), Sam Arora (Business Development Manager, Keynote Systems - DeviceAnywhere Platform), Jose Valles (Head of BlueVia), Nick Barnett (CEO, Mippin), Alex Caccia (CEO, Marmalade) and Chris Book (CEO, Bardowl). We are looking forward to another lively, and possibly even riotous debate!
Agenda
6.00 Arrival
6.30 Introduction
6.45 Debate
8.00 Networking
9.30 Close
As usual attendance is free, but registration is required and is now open.
Location
The CBI Conference Centre at Centre Point, the very tall building immediately above Tottenham Court Road tube station, on the Central and Northern Lines. Please use the entrance at street level under the bridge formed by the building itself.
Sponsors
With thanks to our sponsors, Keynote Systems - DeviceAnywhere Platform.
Organiser of HTML5 vs Native
Annual supporters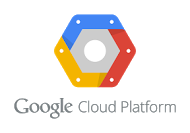 Mobile Monday London is the community for people involved in building and deploying mobile products and services. By staging over 90 free events since November 2005 and through our online presence, we've helped Mobile Monday members track topical trends and meet the right people. We provide a forum within which funding, mergers & acquisitions and fruitful partnerships take place.
Visit our Web site http://mobilemonday.org.uk for information about the community and about past events.