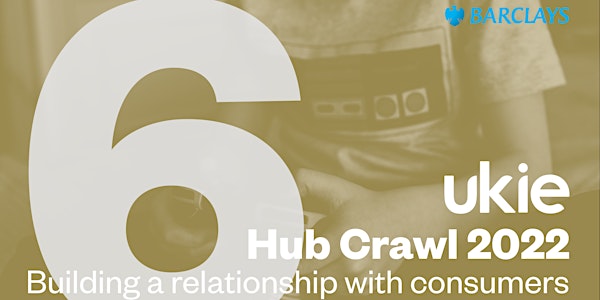 Hub Crawl 22 - Reaching and building a relationship with consumers
How can games companies reach existing and potential customers in a way that support both the customers and companies needs
About this event
The Ukie Hub Crawl is an essential series of events for those looking to broaden their knowledge or deepen their understanding of the key opportunities within the games industry. In 2022, the Hub Crawl will feature an array of expert speakers sharing their insight around key issues including the latest technology, staff recruitment and retention, access to finance and reaching your all-important consumers.
The twelve-date series will commence in January with 8 virtual events taking place on a Tuesday afternoons. With one event a week and with fresh speakers every time we hope this becomes a key part of your weekly schedule. We will follow the virtual events with a series of physical meet ups in April.
All events within Hub Crawl 22 are free to attend thanks to our amazing partners Barclays Bank and Amazon.
All virtual events will be webinars on Zoom. All registered attendees will be sent a link in advance of the event and will be sent all appropriate slides after the event has concluded. Video recordings will also be available.
This event, Reaching and building a relationship with consumers, explores the tips, tricks and tools that companies can use to develop a community and market support for their games.
Speaker include -
Elaine Dowman, Barclays – welcome and latest news
Ravi Vijh, Bastion - Noise vs Momentum – Driving Desire for Your Game
Kerri Davies and Ryan Janes, Fancensus - Gleaning feedback from your community / gamers at large and where to invest your development efforts
Samuel Boughton, Waste Creative
Lucy Jones, YRS TRULY - How (and why) to authentically reach Gen Zs
Check out our other events in the Hub Crawl 22 - here.