Description
hub:raum – innovation hub for startups set up by Deutsche Telekom – starts the journey in search for innovative startups around the Central and Eastern Europe with focus in three areas: Smart City, Logistics & Transportation and Omnichannel. Also startups from other areas and disruptive IoT makers are very welcome.
On September 23rd hub:raum in cooperation with Oficina will visit Oficina to hunt for promising young businesses which could participate in a new formula of well-known across Europe program – WARP Sprints and discuss how startups can benefit from the cooperation with Deutsche Telecom.
We invite you to our joint event – come, meet hub:raum and see what they can do for your startup from Smart City, Logistics & Transportation and Omnichannel areas (but you should also join us if you are from wide IoT, big data, cloud, mobile security, e-health areas).
Agenda:
18:15 Registration
18:30 Welcome word
18:35 hub:raum keynote by
18:50 Panel discussion - Telco vs Startups: a perfect fit or a bad clash?
19:30 Startups pitching
20:30 Wrap-Up
20:40+ Refreshments & networking
hub:raum offers mentoring, know-how, co-working space, direct access to hub:raum and Deutsche Telekom decision makers and over 150 million customers (smart money) with benefits you can get on the spot:
pre-selection to WARP Sprints

hub:raum partner deals (e.g. $5.000 in Amazon Web Services)

hub:raum mentoring & know-how

an access to the free office spaces in Krakow/Berlin/Tel-Aviv

invitation to the potential acceleration and seed-investment (up to 300.000 EUR)
GUESTS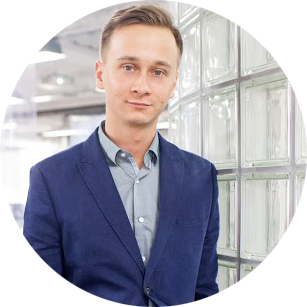 Communication Manager and Scout at hub:raum Krakow – Deutsche Telekom's Incubator and Accelerator for startups from Central and Eastern Europe. Speaker, judge and mentor in various startup initiatives such as Shift Split, Bitspiration and Startup Weekend. Lecturer on innovative business models at WSE University in Krakow.
Filip is working in startup/innovation industry for 7 years and has previously coordinated various technology meetups in Poland, created his m-health startup and run company specializing in training IT project managers.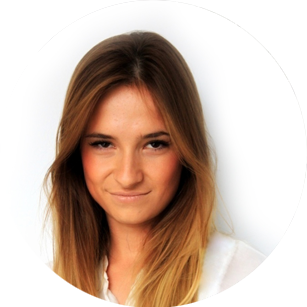 Izabela is responsible for coordinating new initiatives aimed at implementation of innovative products and services offered by startups among T-Mobile B2B customers.
Focused on open innovation: partnerships with both grown-up and startups, new services monetization (virtual reality, omnichannel, retail, logistic), business and product development.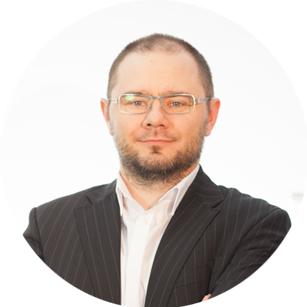 Wojciech deals with commercial deployments and establishing cooperation between startups and T-Mobile branches. If you want to commercialize or scale your solution – Wojciech can help you by finding business partner among T-Mobile units and key T-Mobile customers. Would you like to test your product with telecom and potential customers? Ask Wojciech for support. His role is to make the most of your cooperation with Deutsche Telekom.
Organizer of hub:raum Roadtrip - Tirana
Brought together as an outcome of the collaboration between the Open Society Foundation for Albania and Harry T. Fultz Institute, OFIÇINA accelerator is envisioned to be a key strategic initiative for transitioning Albania to a country whose main driving force will be the knowledge-based economy. The mission of this project is to invest in the creation of a new technology industry and create a regional center that will promote competition and cooperation among innovative companies.
The program has an entrepreneurial approach and its structure includes professional mentoring, business coaching, and opportunities for networking and personal meeting with potential investors. Available face-to-face and online training is related to business, marketing, ICT, design, commercial laws and taxation, management, HR and team dynamics, as well as other relevant disciplines. Applicants may be individuals or already established teams. Information technology is the preferred orientation field, however, other innovative ideas are also welcomed and encouraged.
Goals
Promotes entrepreneurship

Helps early stage high tech start-ups thrive

Brings commercially viable technologies and business to local and global market.

Supports employment of youngsters in a growing ICT industry.
Ofiçina runs an Annual Accelerator Programme for high tech startups and organises an array of programs and events for new entrepreneurs, professional and to develop their business skills and utilization of e-skills and networking.