Description
Speakers: To Be Decided
Host
Clwyd Probert, CEO at Whitehat Inbound
Winner: HubSpot Top Digital Agency (London) 2018
www.whitehat-seo.co.uk Whitehat is an award-winning marketing agency based in London and the organisers and owners of the London Hubspot User Group.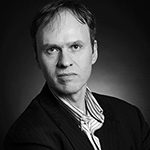 Clwyd will be introducing the speakers, leading any debates.


Act now as tickets sell out well before the event
Don't miss this opportunity to learn how to grow your business.
Please join us on from 9:00 - 12:30 - Breakfast (coffee and croissant) will be provided
HubSpot user? Considering it? Never heard of it? All welcome to join us to learn more!
Please register today to reserve your spot.
We look forward to seeing you!
The Whitehat Inbound Marketing Team - Clwyd, Manjit & Edwin
NOTE: If you sign up for the event, you should be aware that you may receive follow up emails and information from ourselves (Whitehat), HubSpot and our partners at the event. You can request to have your data removed from our database, but then we will not be able to inform you of any event changes or provide you with resources such as event slides. We will not share your contact or email information with any other third party.