Hubspot User Group London (HUG) Meeting - February 2019

Tuesday, 5 February 2019 from 09:00 to 12:30 (GMT)
Event Details
Keynote Speaker
Iliyana Stareva, Author of 'Inbound PR'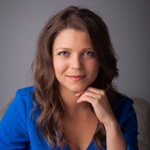 Iliyana Stareva is Global Partner Program Manager at HubSpot, where she plans and executes cross-functional change across global teams and drives a partner-first approach for company-wide initiatives. With a background in PR and agency business consulting as well as a fluent speaker and writer in Bulgarian, English, and German, she is the author of Inbound PR, Social Media and the Rebirth of PR and Social Media: Key for Sustainability Communications.
Speaker
Ketna Mistry: What makes up a strong "Social Media Strategy"?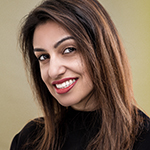 Having successfully implemented social media strategy's for regulated and global organisations across the financial services sector, energy, tech and recruitment industries. Ketna is keen to share her insight on how to transform your brand on social media in a structured and sustainable way.
Speaker
Flavilla Fongang: Building Your Brand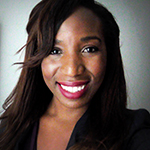 Flavilla Fongang is an award-winning businesswoman, international speaker, MD and creative brand strategist. She was recently named "She's Mercedes" businesswoman by Mercedes Benz among women such as Sheryl Sandberg, the COO of Facebook. She was also a guest marketing and brand strategy lecturer at Goldsmiths University, she mentors at London Metropolitan University and was named the most influential businesswoman by LinkedIn. Among her clients, HSBC, Natwest, AIB, Suzuki, IHG Group, NHS and many more.
Host
Clwyd Probert, CEO at Whitehat Inbound 
Winner: HubSpot Top Digital Agency (London) 2018
www.whitehat-seo.co.uk Whitehat is an award-winning marketing agency based in London and the organisers and owners of the London Hubspot User Group.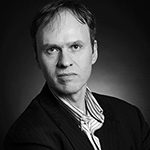 Clwyd will be introducing the speakers, leading any debates.
1 Wimpole Street
The Guy Whittle Auditorium has ample space for 300 tiered seats in a fixed theatre-style set-up. Each leather chair is extremely comfortable to sit in and has a handy pull-out writing desk to jot down notes. The auditorium also offers convenient wheelchair access if needed. 
Act now as tickets sell out well before the event
Don't miss this opportunity to learn how to grow your business.
Please join us on from 9:00 - 12:30 - Breakfast (coffee and croissant) will be provided
HubSpot user? Considering it? Never heard of it? All welcome to join us to learn more!
Please register today to reserve your spot.
We look forward to seeing you!
The Whitehat Inbound Marketing Team - Clwyd, Manjit & Edwin
NOTE: If you sign up for the event, you should be aware that you may receive follow up emails and information from ourselves (Whitehat), HubSpot and our partners at the event. You can request to have your data removed from our database, but then we will not be able to inform you of any event changes or provide you with resources such as event slides. We will not share your contact or email information with any other third party.
When & Where

1 Wimpole Street

W1G 0AE London
United Kingdom


Tuesday, 5 February 2019 from 09:00 to 12:30 (GMT)
Add to my calendar
Organiser
Whitehat is an inbound marketing agency that works with companies within the technology, biotechnology and other sectors. We are a Hubspot platinum partner. Our clients tend to be located in the UK or continental Europe and have an average turnover of between £5M and £100M. They typically have an active direct sales team but often have a limited internal marketing capability. They are looking to grow and have a need for lead generation, customer acquisition and client engagement but these companies often lack the internal resources to deliver the growth being demanded by senior management. We work with both B2B and B2C firms.
Contact Whitehat: (0) 208 834 4795
info@whitehat-seo.co.uk