Event Information
Location
Huddersfield
St Georges Square
Huddersfield
HD1
United Kingdom
Family Urban Sketching - drawing outdoors, alongside each other, recording our observations of or responses to our environment
About this event
Urban Sketching is a free, social activity enjoyed by peole all around the world. In 2021 we started organising monthly meets for adults & this is our first for families. We'd love you to join us, even if you're just curious & would like to find out more.
Urban Sketching involves observational drawing. For children of different ages this will mean different things. To make this accessible to all ages you will be invited to join in with some guided looking. This might involve helping you & your child notice shape, structure & detail. We may touch on noticing scale, perspective, light &/or texture. Everyone will then be free to draw in response to what they have observed.
Please note - Materials are not provided. You will need to bring something to draw on & something to draw with, for every member of your family. We recommend sketchpads with firm board backing or clipboards, as we may not be able to rest on other surfaces as we draw. If you have easy to carry stools, seats or sitting mats these can also be very helpful.
There are no rules about materials - you are welcome to use whatever you like!
If you child likes to use binoculars why not try bringing these as a method of looking closely & tuning into noticing.
Drawing for all the Family
This is a Family Drawing Event for both children & adults who would like to draw together.
As we will be drawing within an open public space, please note the following:
Adults will be required to accompany children for the entirety of the session
Children's safety remains the responsibility of the accompanying adult
Please be confident that the adult/child ratios in your group is sufficient to maintain everyone's safety & conducive to relaxing & drawing
What will we draw?
We will look at the environment around us & each person will be free to choose what they draw & how - whether that is people, buildings or nature, as they have been observed, or interpreted/re-imagined! We intend to stay within the area of St George's Square for the duration of our session. This may change on the day in discussion with attendees.
Jo will be on hand to offer advice, tips, guidance & to offer encouragement & make suggestions.
What if it chucks it down?
We'll retreat to the covered areas that connect the station entrance with the pubs either side.
What do I need to do?
Book a ticket for every member of your family who will be attending (children included)
Choose & prepare sketching materials
Check a forecast on the day & dress appropriately - its easy to feel a chill when we draw outdoors because we don't move so much. Please bear this is mind.
Meet at Harold Wilson, outside Huddersfield Train Station on the date & time shown & be prepared to draw :-)
Once booked, if your plans change just let us know you can no longer make it
Keep an eye on your emails for any updates abouyt this event
Who can I ask?
If you have questions please contact Jo - info@joblaker.com
Visit our Facebook group page - https://www.facebook.com/groups/huddsurbansketchmeet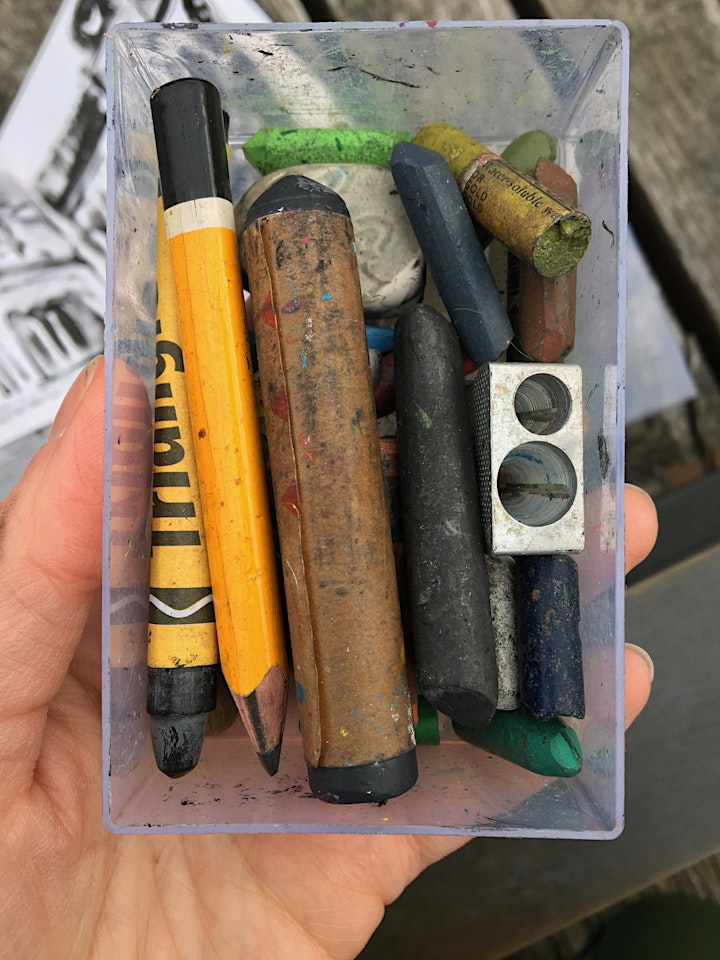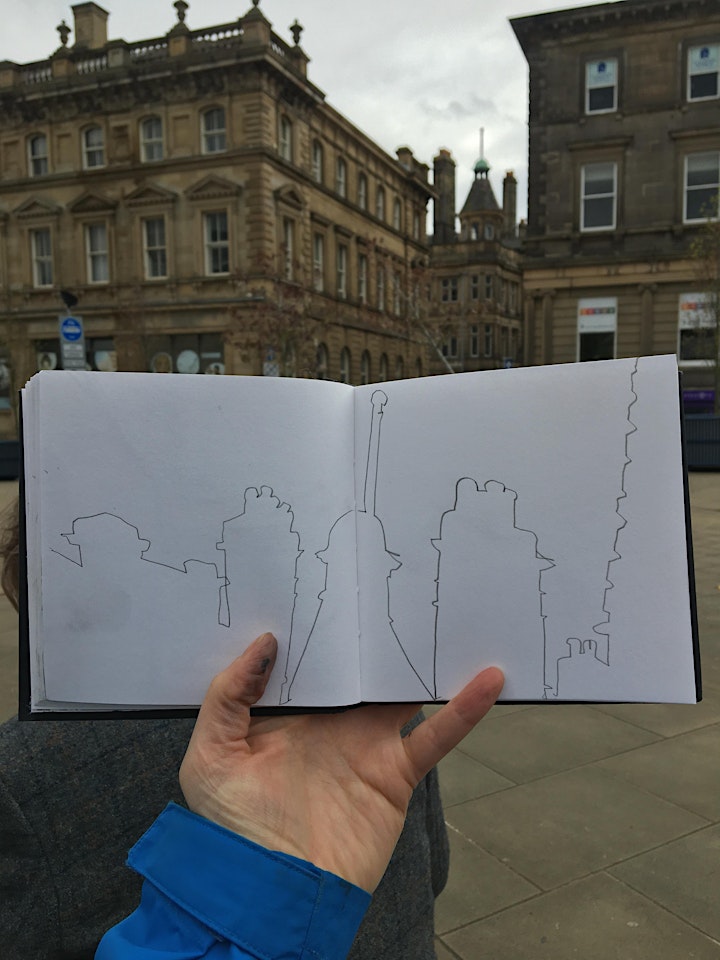 Date and time
Location
Huddersfield
St Georges Square
Huddersfield
HD1
United Kingdom