How To Academy presents...How To Eat Better Forever | Hugh Fearnley-Whittingstall
About this Event
The award-winning chef, campaigner and broadcaster is here to change your life – permanently. Bypassing quick-fix gimmicks, he joins us with tools to transform your diet and your health.
He is one of our most beloved chefs. A tireless advocate for good food and a sustainable, cruelty-free relationship with the natural world, River Cottage star Hugh Fearnley-Whittingstall is at the forefront of the shift towards healthier eating, teaching the nation recipes that boost our wellbeing without compromising on taste.
Hugh has extracted the knowledge, advice and healthy habits, from cutting edge research into the obesity crisis, to produce seven simple strategies that will transform your diet and your health. Starting with the blissfully simple message that we all need to Go Whole, he will lead us away from the industrial junk and processed foods that are doing so many of us so much harm and returns us to the real foods that nurture us and keep us well.
Hugh's strategies are clear, believable and achievable. From sorting the good carbs from the bad, learning not to fear fat, and looking after our gut, to renegotiating the foods we call 'drinks' and being mindful of when to eat…and when to take a pause… Hugh will guide us to a better way of eating that will last us our whole lives.
Hugh Fearnley-Whittingstall is a writer, broadcaster and campaigner. His series for Channel 4 have earned him a huge popular following, while his River Cottage books have collected multiple awards including the Glenfiddich Trophy and the André Simon Food Book of the Year. Hugh's additional broadcasting, like the hugely influential Fish Fight, has earned him a BAFTA as well as awards from Radio 4, the Observer and the Guild of Food Writers. Hugh lives in Devon with his family.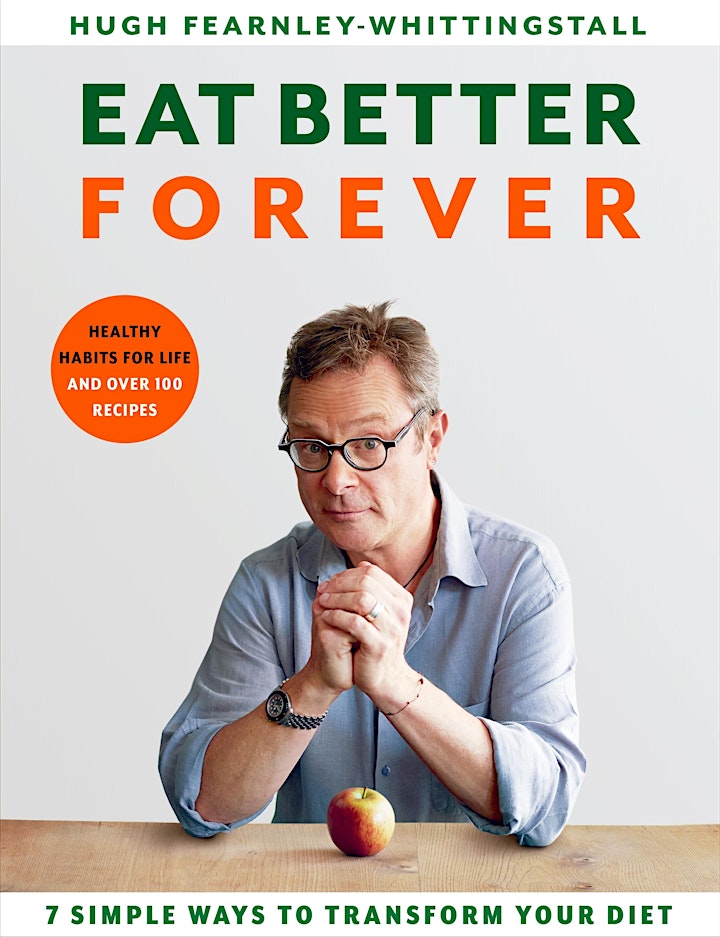 Date and Time
Location
Refund Policy