Hull Counselling and Psychotherapy Training. Discover the Ellesmere Centre
Sales Have Ended
Registrations are closed
Hi, Thank you for your interest in our open evening. Unfortunately, tickets for the open evening have now sold out. Please contact the centre with your details so that we can stay in touch about any additional or future events at admin@ellesmerecentre.co.uk or telephone: 01482 702571 We look forward to hearing from you. Best Wishes Mike
Sales Have Ended
Registrations are closed
Hi, Thank you for your interest in our open evening. Unfortunately, tickets for the open evening have now sold out. Please contact the centre with your details so that we can stay in touch about any additional or future events at admin@ellesmerecentre.co.uk or telephone: 01482 702571 We look forward to hearing from you. Best Wishes Mike
Interested in becoming a Counsellor or Psychotherapist? Meet our team find out about our training and how we'll help you achieve this goal
About this event
Is this event for you?
Would you like to train as a Counsellor or Psychotherapist, working with Adults or Children and Young People, with recognised qualifications, structure and guidance?
Perhaps you have an interest in helping others through therapy would like to know more?
Perhaps you've benefitted from some therapy in the past and would like to help others in a similar way?
The Ellesmere Centre Free Open Night
On Tuesday the 13th July, between 6:30pm and 8:30pm,  Ellesmere Counselling and Psychotherapy Training will be hosting a free open night (our last before the end of July application deadline) where we'll share more about how our training to support your career in mental health. We'll explain who we are and what Transactional Analysis has to help you and your clients achieve lasting positive change.
You'll get a chance to meet our tutors, support staff and people who have gone through the training themselves, to find out more.
We'll share a bit about who we are, our ethos and background 
We'll go into more detail about the course, scheduling, qualifications, prices, etc
We'll share a bit about Transactional Analysis, about how simple and yet how effective it can be, and
We'll be there to answer any questions you may have to help you clarify your ongoing training journey.
September 2021 Weekend Intake - One weekend a month, ten months over the year.
Last September we had a fantastic level of interest and set off with a great training group for our Foundation Certificate in Transactional Analysis. This is an excellent stand alone year of training in Transactional Analysis and is also the foundation year for our Diploma in Integrative and Transactional Analysis Psychotherapeutic Counselling (an additional 2 years), and our Diploma in Integrative and Transactional Analysis Psychotherapy (an additional 3 years). 
The closing date for applications will be the end of July 2021.
Adult or Children and Young People Training
This September, in addition to our already established Adult Training programs we're consolidating our years of experience and enthusiasm in training therapists to work with children and young people into our Diploma in Child Psychotherapy.
This training will be run with similar structure and standards to our Adult training but with specific differences relevant to a younger client group such as creative ways or working, sand tray work, the importance of narrative and play therapy; and professional differences such as child risk assessment, ethics and safeguarding.
Transactional Analysis - TA
TA is a great way of thinking about relationships, communication and personality that can be applied to ourselves and our careers, whether that be in mental health or other fields where relationships are important.
TA has well grounded applications in psychotherapy and counselling, in education and within organisations. It can be applied to simply getting to know ourselves and our clients better, and in developing relationships and being more effective in the world.
This open night will be ideal for anyone interested in:
looking for a new career in counselling or psychotherapy working with Adults or Children and Young People
Training with with structure, qualifications and support
investing in your understanding of people and relationships for your current career, or
just dipping your toe in the TA water,
On the night, we'll cover:
Who we are, our ethos, our team, your trainers and support staff throughout your training.
We'll go through the training we offer for both Adult and Children and Young People in detail, not just the schedule, academic requirements, training costs, and support, but we'll also share how we train, invite learning and support you as you grow into and develop your identity as a therapist or counsellor.
On the night you'll get a chance to see the effectiveness of TA in understanding your clients, colleagues and yourself as we explore a piece of TA theory.
We'll explain how you can access and engage with TA in a way that suits your needs through our many different course and events.
There'll be plenty of people around to share their experience of TA and how it has impact them personally and professionally.
The evening will be welcoming, informative and good fun. This is a great chance to explore an investment in you through a tried and tested method with some really great people. I hope you can make it.
In light of the current circumstances this is an online, Zoom event. You will still need to register to gain access so, if you feel its for you, please continue through the booking page and reserve your ticket.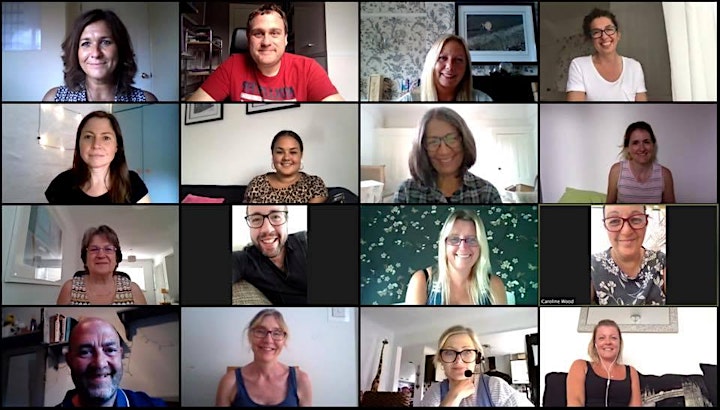 Organiser of Hull Counselling and Psychotherapy Training. Discover the Ellesmere Centre
The Ellesmere Centre for Psychotherapy and Training was developed in response the the need for training, counselling and psychotherapy in Hull and the surrounding areas.
We offer a varied CPD workshop programme alongside our Transactional Analysis Psychotherapy training.
We also offer a private counselling and psychotherapy service on a self referral basis.