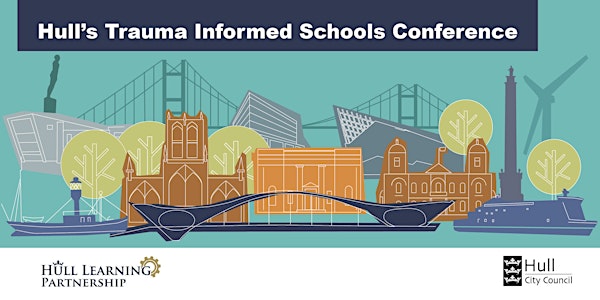 Hull's Trauma-Informed Schools Conference - 30th June & 1st July
Location
MKM Stadium
Walton Street
Kingston upon Hull
HU3 6HU
United Kingdom
The theme for this year's inaugural trauma-informed schools conference is 'Relationships That Make a Difference.'
About this event
Update: Final date for bookings is close of play 27th June. Places on some workshops are limited, it can no longer be guaranteed you will be assigned your preferred session.
We have seen a sharp increase in adverse childhood experiences since the pandemic struck and we know that these can have a long-term impact on children and young people's outcomes. We also know that children can be resilient and that resilience is rooted in relationships that matter. This conference is an opportunity to think deeply about that idea and what it actually means in practice, both within our schools and beyond.
Brought to you by the Hull Learning Partnership and co-produced with parents, we have assembled a group of field-leaders in trauma-informed practice as our keynotes.
Attendees are welcome to attend for both days or either one depending on availability. Your Eventbrite ticket will only show the first conference date. As long as you state which date/s you will be attending in the additional questions we will receive your preferences.
Speakers over the two days include:
Jaz Ampaw-Farr - jazampawfarr.com
Lisa Cherry - lisacherry.co.uk
Mark Finnis - L30RelationalSystems.co.uk
Dr Margot Sunderland - www.margotsunderland.org
Dave Whitaker - https://www.independentthinking.co.uk/associates/dave-whitaker/
and our young mayors campaign group will be opening the event.
A wide range of workshops will allow us to showcase some of the great work happening across the city and beyond, to prevent disadvantage from defining destiny. Throughout the day, a vibrant marketplace will allow delegates to explore the opportunities for connection and creativity that are available in a wide range of forms across the city, so that every child and young person has an opportunity to experience agency and belonging and parents are supported.
PLEASE NOTE: This event is only free to residents of Hull and individuals who work in Hull. Anyone wishing to book who does not live or work in Hull will be charged £125 per day which will be invoiced separately from Hull City Council.
Please note parking at MKM is free and there are ample spaces. If approaching from the west please use the Anlaby Road entrance, if approaching from the east please use the Walliker Street entrance.