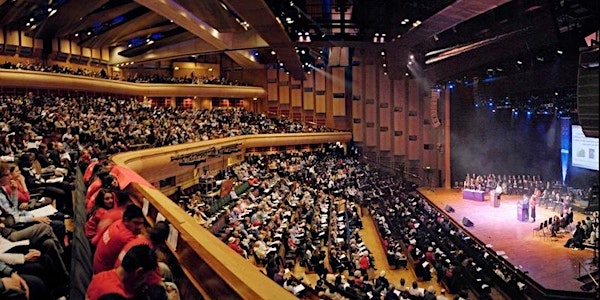 Human Appeal - Greater Manchester Citizens - Mayoral Assembly 2017
Location
The Lowry Theatre
The Quays Salford
Salford
M50 3AZ
United Kingdom
Description
In May 2017, communities across Greater Manchester will decide who takes office as the first ever Mayor for our region. S/he will lead decisions on transport, social care, housing, young people, skills and public sector reform which will significantly affect the lives and prospects of people across our communities.
With a strong civil society agenda rooted in what matters to our families and communities, Human Appeal and Citizens UK invite you to join us on Monday 1st May 2017 as we seek pledges from the main Mayoral Candidates to those priorities.
Greater Manchester Citizens is a broad-based community organisation working in Greater Manchester to strengthen civil society by developing leadership, building connections between different institutions, strengthening their organisation and working together for the common good.
They were founded as the newest chapter of Citizens UK in July 2016, with help from founding partners Oxfam, the Catholic Diocese of Salford, Unison, the Royal College of Nursing, the Tudor Trust, the Jesuits and Human Appeal. We are chaired by the former Chief Constable of the Greater Manchester Police Sir Peter Fahy. They work with a variety of institutions across Greater Manchester including faith institutions, schools, colleges, universities, trade union branches, housing associations, NGO'S and other community groups.
This major ticket only event at the Lowry in Salford will be the largest pre-election Assembly in the run-up to the election which will bring together our member organisations including those from faith groups, trade unions, NGOs, schools, colleges, student unions, housing associations and other community groups. The event will not be a public meeting nor a political hustings. Amidst joyful celebration and powerful stories, we seek to establish a public and accountable relationship with whoever becomes our Mayor on a common good agenda.
After conducting numerous listening campaigns through our member institutions and hearing powerful testimonies on the issues faced by citizens of Greater Manchester at our Delegates Assemblies we have decided on our top 4 priority issues that we will be taking forward to the Mayoral Assembly. These are:
1) Social Care
2) Hate Crime
3) Living Wage
4) Housing and Homelessness
We now have teams made up from different communities all working together on these 4 issues, finding powerful stories, testimonies and most importantly a solution that they can present to the Mayoral candidates on May 1st.
If you have any questions please contact, Alison Linney - alison.linney@humanappeal.org.uk or furqan.naeem@citizensuk.org

We hope you will join us.
Best wishes,
Samra Said, UK Programmes - Human Appeal