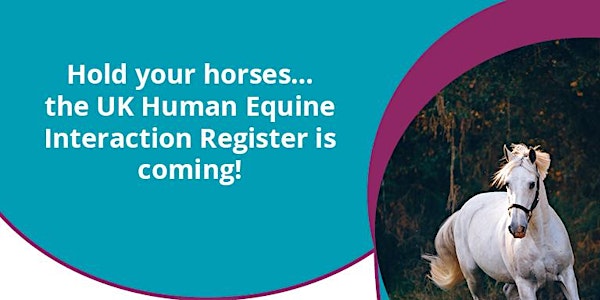 Human Equine Interaction Register Webinar 1 (afternoon option)
Have your say about the proposals to develop a UK Human Equine Interaction Register
About this event
The UK HETI Human Equine Interaction Register aims to bring together all people involved in the field of human equine interactions to ensure high quality service provision and create a greater awareness of their work
The National Register will act as a helpful resource for service users to make informed choices, service commissioners, funders, practitioners and anyone wishing to find out more about equine assisted or facilitated programmes in the UK.
We want to hear from practitioners, service users and commissioners who may benefit from the register about the proposals to make sure it meets their needs.
Join us to hear about the plans and help to inform how it will work in practice.