Human Factors in Automotive and Aerospace Design

Thursday, 19 September 2019 from 18:30 to 21:00 (BST)
Event Details
This month UXPA UK and the Chartered Institute of Ergonomics & Human Factors are joining forces to bring you a joint event inspired by human factors in both the automotive and aerospace industries. 

Venue: The Telegraph, 111 Buckingham Palace Road, London, SW1W 0DT.  
Date: September 19th, 2019 
Schedule:
18:30 - 19:15 - Networking (with drinks and nibbles)
19:15-19:30 - Introductions & special thanks
19:30 - 20:00 - Professor Joseph Giacomin,  Director of the Human Centred Design Institute (HCDI) of Brunel University.
20:10 - 20:40 - Suzy Broadbent, Human Factors Lead – Research and Technology for Military and Air at BAE Systems
20:40 - late  Networking at a nearby pub (venue TBC)
---
"Designing Autonomous Vehicles From The Human Point Of View"
Professor Joseph Giacomin

The current period is characterised by a large number of initiatives to design and develop autonomous vehicles. The systems are targeted at a range of applications from the simple movement of merchandise in warehouses to the transport of people across counties. Despite suggestions of the potential benefits of autonomous technologies for specific user populations such as the city dweller, the elderly, disabled or emergency services, the economic model and the basis of most current activity is "technology push" rather than "human centred design". This talk reverses the approach, and considers the design choices from the point of view of the humans. Issues such as the choice of name, the degree of anthropomorphism, the meaning and the metaphor are discussed and assembled into a design framework.
Professor Joseph Giacomin is the Director of the Human Centred Design Institute (HCDI) of Brunel University. He teaches Human Factors with emphasis on matters of perception and emotion, and guest lectures widely at universities, governmental organisations and businesses. He is a Fellow of the Institute of Ergonomics & Human Factors (FErgS), a Fellow of the Royal Society for the encouragement of Arts, Manufactures and Commerce (FRSA), a member of the Associazione per il Disegno Industriale (ADI) and a member of the Royal Photographic Society (RPS). He gave a keynote talk on the topic at the 2018 German UPA 'Human and Computer' conference in Dresden.
"Cockpit Design and Assessment Methodologies: From Tornado to Tempest"
Suzy Broadbent
As far back as WWII, psychologists were considering how the layout of displays and controls in an aircraft cockpit could help optimise human performance. In cockpit development the user needs considering from physiological, behavioural and cognitive perspectives and the assessment methodologies need to be able to help define, agree, specify and certify all aspects of the cockpit design with respect to these. This talk gives an overview of usability design and testing for the harsh environment of fast jet cockpits and discusses how new developments in technologies such as controls, displays and automation are challenging traditional processes. 
Suzy Broadbent is Human Factors Lead for Research and Technology at BAE Systems Air in Warton, Preston. Having previously worked in Human Factors in the rail industry she has spent the last 10 years working on a number of Fast Jets such as Tornado, Typhoon and F-35. In her current role in the Research and Technology team, she is leading work on subjects such as concepts of control, novel HMI technologies and psychophysiology for Future Combat Air Systems. She is a Chartered Ergonomist and a Fellow of the Institute of Ergonomics & Human Factors (CErg, FErgS).

---
We thank our sponsors Futureheads for supporting this event and our hosts at The Telegraph.  
See you on the night!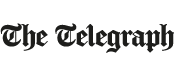 As always, we couldn't do what we do without the help of the UXPA UK committee members and our event volunteers. If you want to volunteer at our events, contact Lina.
---
This event will be photographed and video recorded for promotional purposes and for display on the UXPA UK website and social media channels. By attending the event you consent to UXPA UK capturing your likeness. If you do not wish to appear in the recordings or photographs, please inform a UXPA UK organiser on the night.
By signing up for this event you consent to Eventbrite sharing some personal information with UXPA UK as per the Eventbrite privacy policy.
You also consent to UXPA UK sending a small number of emails relating to this specific event e.g. reminders, updates or directions and a feedback survey.
This is in accordance with the UXPA UK privacy policy.
Do you have questions about Human Factors in Automotive and Aerospace Design?
Contact UXPA UK
When & Where

The Telegraph
111 Buckingham Palace Rd
SW1W 0SR
United Kingdom


Thursday, 19 September 2019 from 18:30 to 21:00 (BST)
Add to my calendar
Organiser
The UK Chapter of the User Experience Professionals' Association (UXPA) is a not-for-profit organisation run exclusively by volunteers. We are affiliated with the International UXPA.
We bring together UK professionals who share a vision of creating compelling technology that meets users' needs, desires and abilities. These professionals come from a broad family of disciplines such as user-centred design, research, and human factors.
Through our events and other work, we:
- Provide UX practitioners with opportunities for learning and professional growth
- Champion the benefits of user-centred design techniques and approaches
Our Chapter is governed by some policies and bylaws of UXPA International, but has enough freedom to define many of its processes and policies. All of our bylaws are described in our Constitution, which was ratified in July 2013.
As a volunteer organisation, we do our best to support the community. Participation from, and collaboration with, the community is crucial.