Description
HUMAN LIBRARY UK

Have you experienced stigma or discrimination?
Interested in becoming a volunteer for Human Library events?
The Good Mental Health Cooperative is running a Human LIbrary volunteer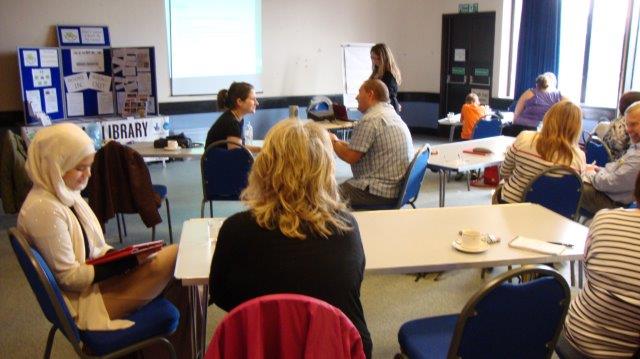 training day in Southampton on
Saturday 15 October 1.00 - 4.00pm
Room 67/E2001, 1st floor of Nightingale Building on University Road.
We're looking for volunteers who have experienced stigma or discrimination for any reason to become human 'books'.
We're also looking for volunteers to act as 'librarians' and 'matchmakers' who will support the Human Library events and ensure safety and respect for all involved.
Training is free, travel expenses can be reimbursed, lunch and refreshments provided.
Click here to see more information about previous Human Library events in Hampshire.
Organizer of Human Library - volunteer training October 2016