Human Rights Centre, Speaker Series - Dr. Patricia Palacios Zuloaga
Description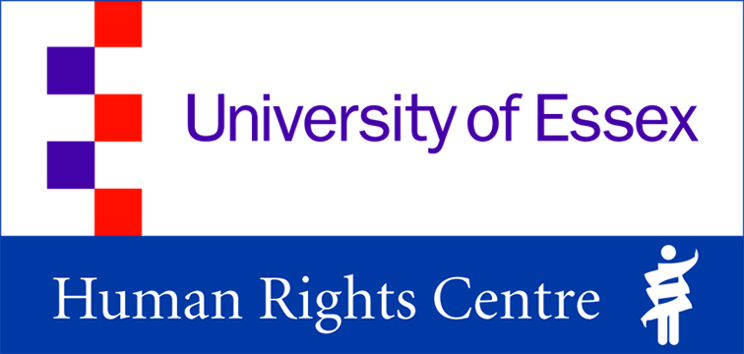 Reflections on the SOGI mandate- Independent Expert on protection against violence and discriminationbased on sexual orientation and gender identity
Speaker(s) :
Dr. Patricia Palacios Zuloaga, Director of the Human Rights Centre Clinic, University of Essex
Patricia Palacios Zuloaga is a Lecturer in International Human Rights Law and the Director of the Human Rights Centre Clinic at the University of Essex. She holds degrees from the University of Chile, Harvard Law School and NYU and was a post-doctoral Fellow in International Law at the LSE. She teaches and researches in the field of international human rights law, Latin American human rights, women's rights and the human rights of LGBTQ people.
Laura Carter, Researcher / Advisor, Sexual Orientation and Gender Identity, Amnesty International
Laura Carter is Researcher/Advisor on Sexual Orientation and Gender Identity at the International Secretariat of Amnesty International. Her previous projects have include lobbying for SOGI resolutions at the UN Human Rights Council, as well as research projects on discriminatory legislation in Uganda, sex workers' rights in Norway, and trans rights in Europe. She is currently researching the rights of intersex people in Europe (report to be published in spring 2017). She holds an MA in Gender Studies from SOAS and a BA in Mathematics from the University of Cambridge, and is based in London.
Ekaterina Iakobishvili, PhD student at Essex University
Eka is a PhD Candidate at the law School/Human Rights Centre exploring understanding of non-binary genders under international human rights law and its application in the context of detention.
Until very recent, she was a programme lawyer at International Bar Association Human Rights Institute (IBAHRI), responsible for law reform programmes. Eka built a programme on Sexual Orientation, Gender Identity and Law Reforms at the IBA with research and advocacy components. And supervised recently published research on 'Sexual Orientation, Gender Identity and Expression, and Sex Characteristics at the UPR' - done by IBAHRI, ILGA and ARC International.
Eka has over 15 years of experience working in both, state and non-governmental organisations both at national and international levels in the area of human rights and criminal justice.
Chair: Dr Daragh Murray, Director of the Human Rights Centre Blog, University of Essex
Co – sponsored by the Centre of Intimate & Sexual Citizenship (Sociology Department)

All welcome.