Description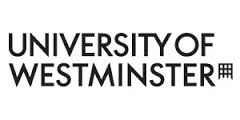 This event brings together a panel of Westminster alumni who will talk about their legal practice and how they use the Human Rights Act in their work. Speakers include:
John Beckley, 
Barrister, Garden Court Chambers,
Rebekah P. Bageya, Consultant Solicitor, David Wylde & Co and Lambeth Law Centre
Kate Jessop, Solicitor, Brighton Housing Trust
Annabel Kennedy, Solicitor, Mary Ward Legal Centre
Anne McMurdie, Solicitor, Birnberg Pierce Solicitors
Stefano Ruis, Partner, Hickman Rose Solicitors
This is an opportunity to hear lawyers with varied practices talk about their work and to find out what being a 'human rights lawyer' is all about. The panel presentations will be followed by questions and answers and a drinks reception giving students the opportunity to find out more about a career in human rights.