Invite, figuratively, these talented authors into your house for an evening of genre: Tim Major, Joe Hakim, K.W.Dickinson and Shona Kinsella
About this event
We think it's time to be social again, but we want to keep you safe. So...we're attempting a virtual tour. September's guests all hail from the north of the M62 and represent of the spectrum offered by Speculative Fiction.
For HumberSFF 7 you must register with us to attend.
So grab your favourite snack, pour yourself a drink and join us on your sofa.
Our guests for HumberSFF are: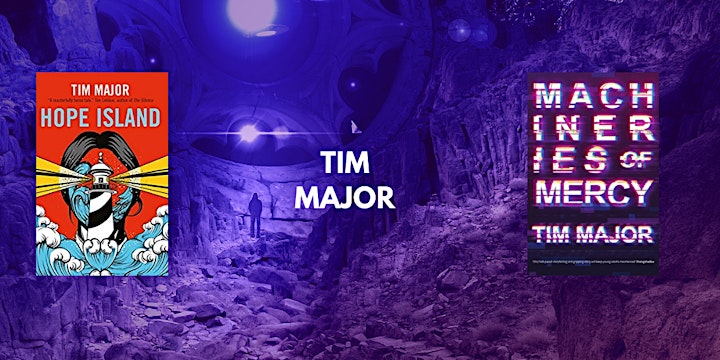 Horror, Science Fiction Author and Editor Tim Major
Our tour starts in York, home of Tim Major. Tim has written stories published by genre giants such as Interzone, Fox Spirit, and Shoreline of Infinity, as well as in The Best of British collections from NewCon Press. Tim will be reading from his supernatural mystery novel Hope Island, recently published by Titan Books, as well as his YA novel Machineries of Mercy by Luna Press.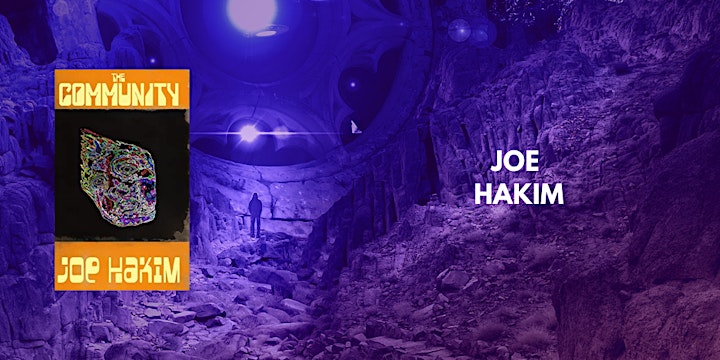 Genre-Spanning Author Joe Hakim
Anchoring back in Hull, Joe Hakim's novel The Community was nominated for a British Science Fiction Award. Joe's non-fiction and poetry work has appeared on BBC Radio 3 and at festivals around the UK. His most recent work, Extra Life, is a musical spoken word extravaganza which was part of this year's Hull Freedom Festival.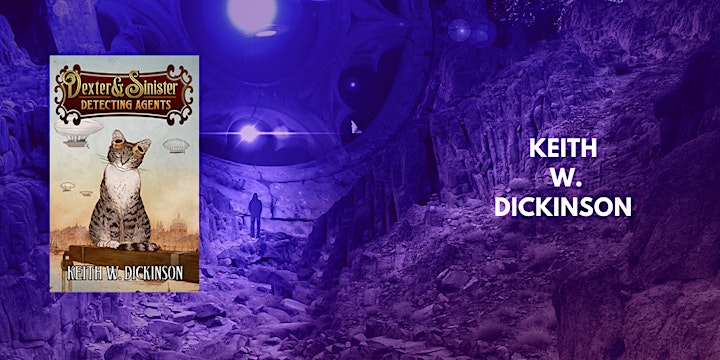 Steampunk and Crime Author Keith W Dickinson
Completing our scenic tour of the region's genre talent - and stretching north east a bit - our third guest is Keith W Dickinson. Shortlisted for the Lindisfarne Prize in 2019 for crime fiction, Keith's debut steampunk novel Dexter & Sinister: Dectecting Agents was launched as part of Lincoln's Steampunk 2020 festival.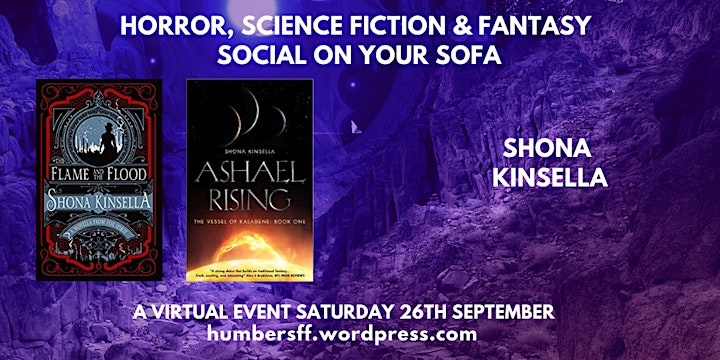 Shona Kinsella's novella, Flame and the Flood, was published this summer by award winning Fox Spirit Books. The sequel to her 2018 Science Fantasy novel, Ashael Rising, will be out soon from the superb Scottish publisher Stirling Press. Shona also edits the British Fantasy Society's fiction journal, Horizons.
Even our raffle is going socially distant. We're working with local independent bookshops J E Books, (Hull) Portal Bookshop (York) and The Rabbit Hole (Brigg) to give away 1 copy of each author's most recent book.
Our meet will be using Google Meet. It is simple to use and free to access (https://meet.google.com/). We will forward access details to ticket holders closer to the event.
All HumberSFF events are free, and we've done our best to keep it as safe as we can. If you would like to support Humbersff please use our Kofi donation page (https://ko-fi.com/humberspeculativefiction).