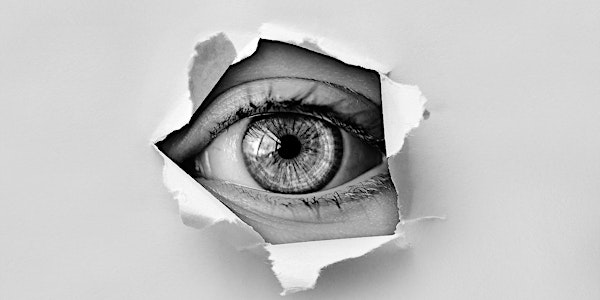 Humint and National Security: An Opportunity to Rebuild a Neglected Asset?
This webinar will explore the changing environment of HUMINT in support of national security.
About this event
Recent revelations indicate the U.S. intelligence community has been negligent in human intelligence efforts (HUMINT). A cable alerted officials to the poor handling of human sources resulting in numerous individuals being captured, jailed, or even killed in some cases. The cable states that despite aggressively recruiting spies for intelligence-gathering missions, not enough attention ensures informants' safety. Over the last decade, the miniaturization of cheap, sophisticated hi-tech technology has exploded worldwide in conducting audio and video surveillance. Has the value of HUMINT been degraded in this age of high-technology surveillance (both its ubiquitous and covert nature) and the use of social media providing a platform for instant mass communication? Do recent advances in omnipresent surveillance make HUMINT more challenging? What is the impact of heightened surveillance techniques such as facial recognition technology and other biomarkers? How or should governments respond if their HUMINT operations are to remain viable…or is HUMINT dead? Do nations need to revise their current HUMINT doctrine, or is it 'much ado about nothing?
Please join us as this special event, jointly organised by the International Journal of Intelligence and Counterintelligence, and the King's Intelligence and Security Group, Department of War Studies, King's College London: https://kisg.co.uk/
Speakers:
Elsine van Os is the founder and CEO of Signpost Six, an insider risk training and consultancy firm. She is a Clinical Psychologist and Intelligence and Security Expert and an international public speaker. Elsine worked on high profile assignments for the Dutch Ministry of Defense and Shell International, where she held global responsibility for security threat assessments and management on country, asset and individual levels. With Signpost Six she supports corporations safeguarding their critical assets from especially nation state espionage activities.
John Taylor joined the Foreign Office in 1971. He focussed on the Soviet Union in the first part of his career and then broadened out to work on terrorism and in HR including head of training. He established his own company in 2001 training intelligence and security services around the world. He has co-authored four books and various papers on managing the dark side of behaviour at work and personality profiling. He is a Visiting Senior Fellow in the Department of War Studies, King's College London.
Avner Barnea is a research fellow at the National Security Study Center (NSSC), at the University of Haifa, in Israel. He is also a lecturer in the School of Business Administration at Netanya Academic College, and the School of Management and Economics, The Academic College of Tel Aviv-Yaffo, in Israel. He is a former senior member of the Israeli Security Agency (ISA). He received a Ph.D. in International Relations from the University of Haifa. Barnea is the author of the book, We Did Not Anticipate That: Comparative Analysis of Intelligence Failures in the National Field and the Business Field (2019—Hebrew), Resling Publishing (Tel Aviv). It will be published in the US in 2021.
Rolf Mowatt-Larssen is a Senior Fellow at the Belfer Center, Harvard Kennedy School having served until July 2019 as Director of the Center's Intelligence Project. Before coming to the Belfer Center, Mowatt-Larssen served over three years as the Director of Intelligence and Counterintelligence at the U.S. Department of Energy. Prior to this, he served for 23 years as a CIA intelligence officer in various domestic and international posts, to include Chief of the Europe Division in the Directorate of Operations, Chief of the Weapons of Mass Destruction Department, Counterterrorist Center, and Deputy Associate Director of Central Intelligence for Military Support.
Joseph Wippl is a Professor of the Practice of International Relations at the Pardee School, Boston University. He is a former Central Intelligence Agency (CIA) officer. He spent a 30 year career as an operations officer in the National Clandestine Service (NCS). Wippl has served overseas as an operations officer and operations manager in Bonn, West Germany; Guatemala City; Luxembourg; Madrid, Spain; Mexico City; Vienna, Austria; and Berlin, Germany. On assignments in CIA headquarters, he served as the Deputy Chief of Human Resources, as the Senior NCS representative to the Aldrich Ames Damage Assessment Team, as Chief of Europe Division and as the CIA's Director of Congressional Affairs.
Chair:
Magda Long is a PhD Candidate at the War Studies Department at King's College London (KCL). Her research focuses on examining the utility and limits of U.S. covert action in the post-Cold War world. The primary objective of her research is to explore how political, security, and technology landscape changes helped shape the utility of U.S. covert action in the post-Cold War era.