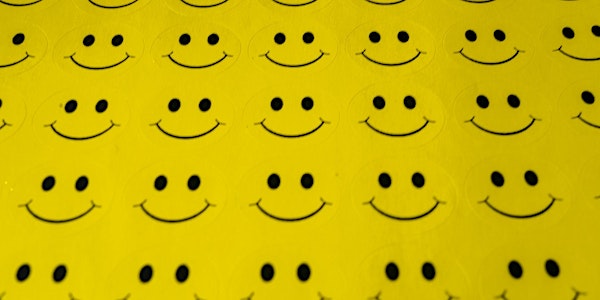 Humour Styles in Children: It's no laughing matter! | online seminar
Join Dr Claire Fox (Reader in Psychology at Manchester Metropolitan University) for a discussion of humour styles in children
About this event
Humour Styles in Children: It's no laughing matter!
It is recognised that there are four main humour styles and that these reflect the use of humour in everyday life; two are adaptive (affiliative and self-enhancing) and two maladaptive (aggressive and self-defeating). In this talk, Claire will present findings from a research project which examined the links between the four humour styles and bullying in schools. She will also consider whether self-defeating humour should be considered maladaptive, given analyses which suggest that children (like adults) use combinations of humour styles. Her findings suggest that the negative effects of self-defeating humour could be offset if it is used in combination with other more adaptive humour styles. There will also be consideration of whether it is possible to teach children to use more adaptive and less maladaptive humour styles.
Claire Fox is a Reader in Educational Psychology at Manchester Metropolitan University.  
-----------------------------------------------------------------------------------------
This event is a Community Seminar Series event hosted by Robert Gordon University's School of Applied Social Studies. Our seminars are free to attend, open to all, and held online.
If you've missed any of our previous online events, you can now catch-up on our YouTube playlist: https://www.youtube.com/playlist?list=PL83GEree5OqIp5UMfeb5LuhKEWlV_Kfvt Feel free to subscribe to make sure you get alerts for new recordings!
Please register to access to online session and follow the link provided in the eTicket that you will receive by email. At the time of the event, follow the link through to the event.
Don't have a Zoom account? You should not need to make a Zoom account and should be able to access the session in your browser. When the first Zoom screen opens and tries to direct you to download the app, scroll to the bottom of that screen where it says "if you cannot download or run the application join from your browser". Follow that link to access through your preferred browser.
If you have any questions, please contact Dr Alice Butler-Warke on a.butler-warke@rgu.ac.uk
We look forward to welcoming you to our virtual event!
Banner image by Nick Fewings on Unsplash
Organiser of Humour Styles in Children: It's no laughing matter! | online seminar