Sales Have Ended
Ticket sales have ended
Mae'n ddrwg gennym - does dim tocynnau ar ôl. Rhowch eich enw ar y rhestr aros - os bydd unrhywun yn tynnu allan munud olaf bydd cyfle i ni gynnig lle i chi. We're sorry that all tickets been allocated. Please put your name on the Waitlist - if a space becomes available we'll be in touch.
Event Information
Refund Policy
Contact the organiser to request a refund.
Eventbrite's fee is nonrefundable.
Sales Have Ended
Ticket sales have ended
Mae'n ddrwg gennym - does dim tocynnau ar ôl. Rhowch eich enw ar y rhestr aros - os bydd unrhywun yn tynnu allan munud olaf bydd cyfle i ni gynnig lle i chi. We're sorry that all tickets been allocated. Please put your name on the Waitlist - if a space becomes available we'll be in touch.
Sut i gyhoeddi eich llyfr eich hunan/How to publish your own book
About this Event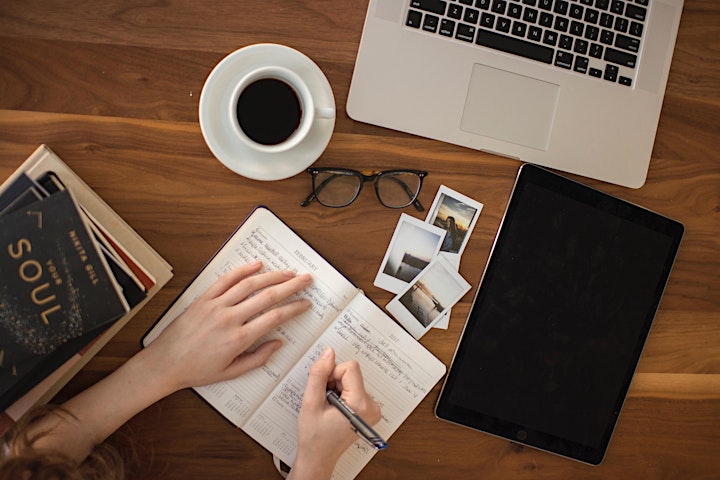 PWYSIG:  Cefnogir CULT Cymru gan Gronfa Ddysgu Undebau Cymru, Llywodraeth Cymru - felly mae ein gweithdai a digwyddiadau ar gyfer pobl sy'n byw yng Nghymru yn unig. 
IMPORTANT:  CULT Cymru is supported by the Welsh Government's Wales Union Learning Fund therefore our courses are only available to those living in Wales.
Os yw arian neu broblem mynediad oherwydd e.e. anabledd yn rhwystr i chi allu ymuno â gweithgareddau CULT Cymru cysylltwch â siwan@bectu.org.uk er mwyn trafod eich gofynion yn gyfrinachol
If money or access issues due to e.g. a disability is a barrier to you being able to join CULT Cymru activities please  contact siwan@bectu.org.uk to discuss your requirements confidentially
**Bilingual text - scroll down for English language
Bydd y gweithdy hwn yn cael ei gynnal yn Saesneg /This workshop will be run in English
Ar gyfer pwy?
Unrhyw un sy'n gweithio yn y diwydiannau creadigol sydd â diddordeb mewn cyhoeddi eu llyfr eu hunain ar-lein.
For who?
Anyone working in the creative industries who is interested in publishing their own book on-line.
Nod
Rhoi'r sgiliau i weithwyr llawrydd creadigol i'w galluogi i gynhyrchu llyfr a'i gyhoeddi ar-lein.
Aim
Provide freelance creatives with the skills to enable them to produce a book and publish it themselves on-line.
Canlyniadau Dysgu
Erbyn diwedd y gweithdy dylech gallu:
Datblygu strategaeth hunan-gyhoeddi wedi'i llywio gan ddealltwriaeth o risgiau a chyfleoedd hunan-gyhoeddi
Cynhyrchu llyfr gyda chynnwys a dyluniad proffesiynol
Defnyddio offer a gwasanaethau cynhyrchu llyfrau
Gwerthu'r llyfr dros y Rhyngrwyd
Learning outcomes
By the end of this work shop you should be able to:
Develop a self-publishing strategy informed by understanding of the risks and opportunities of self-publishing
Produce a book with professional content and layout
Use book production tools and services
Make a book available for sale over the Internet
Cynnwys
Bydd cyfranogwyr yn cael trosolwg o botensial hunan-gyhoeddi yn 2021, gan gynnwys yr offer a'r cyfleoedd sydd ar gael yn ogystal â rhai o'r costau.
Yna byddant yn gwneud gwaith ymarferol drwy baratoi eu testun eu hunain i'w gyhoeddi, gan edrych yn arbennig ar broblemau prawf ddarllen ac opsiynau gosodiad.
Yn ystod egwyl hanner ffordd trwy'r sesiwn, byddant yn gweithio ar eu testun eu hunain gyda chefnogaeth ar-lein gan yr Hyfforddwr.
Ar ôl dychwelyd i'r grŵp, bydd cyfranogwyr yn mynd trwy'r broses o roi eu testun ar werth ar amryw lwyfannau.
Bydd y rhan olaf o'r sesiwn yn edrych ar ddulliau llwyddiannus ar gyfer marchnata'r llyfr i ddarllenwyr.
Content
Participants will get an overview of the potential of self-publishing in 2021, including the tools and opportunities that are available as well as some of the costs. They would then have a practical session in preparing a text of their own for publication, looking especially at proofreading problems and layout options.
During a break mid-way through the session, they will be able to work on their own texts with online support from the Workshop Leader.
Upon return to the group, participants will go through the process of putting their text for sale on a range of platforms.
During the last part of the session, we will look at successful methods for marketing the book to readers.
Paratoi
Rydym yn yn awgrymu bod cyfranogwyr yn dod â thestun wedi'i baratoi ar ddogfen Word neu'r tebyg ar gyfer y gweithdy. Fodd bynnag, nid yw hyn yn hanfodol, ac os nad oes gennych destun yr hoffech ei ddefnyddio, bydd arweinydd y cwrs yn darparu testun ffug y gallwch ei lawrlwytho.
Byddwn yn edrych ar lanhau'r testun a'i baratoi i'w gyhoeddi. Dylai'r cyfranogwyr hefyd ddod o hyd i un neu ddwy enghraifft o lyfrau sy'n apelio iddyn nhw o ran edrychiad.
Preparation
We suggest that participants should bring a word-processed text for working on. However, this is not essential, and If you do not have a text you would like to use, the course leader will provide a dummy text that you can download.
We'll look at cleaning up the text and preparing it for publication. Participants should also find examples of one or two books that they like the look of.
Gofynion Technegol
PC / Gliniadur. Nid yw tabledi yn addas ar gyfer y gweithdy hwn. Rhowch wybod i ni ymlaen llaw a ydych chi'n defnyddio Windows neu Apple
Technical Requirements
PC/Laptop. Tablets are not suitable for this workshop. Please inform us whether you are using Windows or Apple
Hyfforddwr
Mae Dr Eben J. Muse yn dysgu Cyhoeddi a'r Cyfryngau ym Mhrifysgol Bangor ac yn cynnal ymchwil i ddiwylliant a masnach gwerthu llyfrau. Mae'n Uwch Gymrawd yr Academi Addysg Uwch a gwnaed ef yn Gymrawd Dysgu Bangor i gydnabod ei waith ym Mhrifysgol Bangor.
Bu Dr Muse yn brif olygydd ar y Journal of Gaming and Virtual Worlds rhwng 2009 a 2020 ac ar hyn o bryd, mae'n Olygydd Cyswllt ar gyfer cyfres Cambridge Elements: Publishing and Book Culture. Mae'n rhan-berchennog Parnassus Book Service, busnes llyfrau teuluol yn yr Unol Daleithiau y mae'n datblygu gwasanaeth cyhoeddi ar ei gyfer ar hyn o bryd.
Workshop Leader
Dr Eben J. Muse teaches publishing and media at Bangor University and conducts research into the culture and commerce of bookselling. He is a Senior Fellow of the Higher Education Academy and was made a Bangor Teaching Fellow in recognition of his work at Bangor University.
Dr Muse was lead editor for the Journal of Gaming and Virtual Worlds from 2009 to 2020 and is currently an Associate Series Editor for the Cambridge Elements: Publishing and Book Culture series.
He is part owner of Parnassus Book Service, a family run book business in the United States for which he is currently developing a publishing service.
CULT Cymru
Mae gweithdai CULT Cymru yn cael eu darparu mewn amgylchedd cyfeillgar ac anfygythiol ble bydd cyfranogwyr yn cael cyfle i ofyn cwestiynau a chodi materion yn ystod y dydd.
CULT Cymru workshops are delivered in a friendly and non-threatening environment where participants will have the opportunity to ask questions and raise issues during the day.
Diogelu Data
Ariennir Hyfforddiant Sector BECTU yng Nghymru yn rhannol gan Gronfa Ddysgu Undebau Cymru Llywodraeth Cymru trwy brosiect yr undebau creadigol ar y cyd CULT Cymru. Pan fyddwch chi'n cofrestru ar gyfer y cwrs neu ddigwyddiad hyfforddiant hwn, rydych chi'n cytuno i rannu eich data personol gyda'r arianwyr fel rhan o delerau BECTU ar gyfer derbyn y cyllid. Defnyddir y data er mwyn dangos canlyniadau ac allbynnau yn unig ac fe'i cedwir yn ddiogel am gyfnod o 10 mlynedd, fel y nodir yn y cytundebau ar gyfer y cyllid. 
Yn ogystal, mae Prospect/BECTU yn defnyddio'r data hwn i ddanfon gwybodaeth am ddigwyddiadau a hyfforddiant BECTU/CULT Cymru yn y dyfodol; eich diweddaru chi gyda newyddion, adnoddau a chyhoeddiadau ac i gysylltu gyda chi ar gyfer unrhyw ymchwil fyddwn ni am gynnal i'r diwydiant. Ni fyddwn yn rhannu neu ddefnyddio eich data heb eich caniatâd chi. Os gwelwch yn dda, arddangoswch eich bod chi'n hapus i BECTU/CULT Cymru gysylltu gyda chi yn y moddau yma trwy ticio 'ie' yn yr adran 'Eich gwybodaeth chi' ar ddiwedd y ffurflen archebu.
Sut i gwyno neu wyrdynnu'ch caniatâd
Os nad ydych chi am dderbyn gohebiaeth bellach gan BECTU/CULT Cymru gallwch dynnu eich enw yn ôl trwy gysylltu gyda siwan@bectu.org.uk
Pe baech ag unrhyw gwestiynau neu bryderon am y data rydym ni yn cadw a sut yr ydym yn ei ddefnyddio, os gwelwch yn dda yn y man cyntaf cysylltwch gydag Adran Hyfforddiant BECTU/CULT Cymru. Fodd bynnag, os ydych yn dymuno cwyno am ddefnydd neu gasglu eich manylion gan yr Adran Hyfforddiant ei hun yna gallwch wneud hynny trwy ebostio'r Swyddog Cydymffurfiaeth Diogelu Data Tracey Hunt ar datacompliance@prospect.org.uk
Data Protection
Prospect's BECTU Sector Training in Wales is partly funded by the Welsh Government's Wales Union Learning Fund via the joint-union CULT Cymru project. By registering for this training course or event, you are accepting that your personal data will be shared with the funder as part of BECTU's requirements to receive the funding. The data is used only to show outcomes and outputs and is securely maintained for a period of 10 years, as stated in contracts for the funding. 
In addition, Prospect/BECTU uses this data to send you information about future BECTU/CULT Cymru events and training courses, update you on news, resources and publications and contact you for any future research we may conduct into the industry. We will never use or share your data without your permission. Please indicate that you are happy for BECTU/CULT Cymru to contact you in this way by ticking yes under 'Your information' at the end of the booking form.
How to withdraw your consent or make a complaint
If you no longer wish to receive communications from BECTU/CULT Cymru you can withdraw your consent by contacting the siwan@bectu.org.uk
If you have any questions or concerns about the data we hold and how we use it, please contact the BECTU/CULT Cymru Training Department in the first instance. However, if you wish to make a complaint about the Training Department's collection or use of your data, you are able to do so by contacting the GDPR Compliance Officer Tracey Hunt on datacompliance@prospect.org.uk
Polisi Canslo ac Ad-daliadau:
Bydd ad-daliad llawn yn cael ei rhoi i gynrychiolwyr sy'n canslo o leiaf bythefnos cyn y digwyddiad. O fewn y bythefnos cyn y digwyddiad, oni bai ein bod ni'n gallu dod o hyd i rywun arall i gymryd eich lle, ni fyddem yn gallu rhoi ad-daliad. Gadewch i ni wybod cyn gynted â phosib os na fyddwch yn gallu mynychu.
Cancellation and Refunds Policy
A full refund will be issued to delegates who cancel at least 2 weeks prior to the event. Delegates who cancel within the 2 week period will not be eligible for a refund unless we are able to find someone else to take their place. Please let us know as soon as possible if you find you're no longer able to attend the workshop.
Llun isod/Photo below Dr. Eben Muse
Date and Time
Location
Refund Policy
Contact the organiser to request a refund.
Eventbrite's fee is nonrefundable.