Description
Márta Mészáros is one of Europe's most celebrated and prolific woman directors, yet her work is almost unknown in the UK. She might be described as one of cinema's best kept secrets, though it's a secret her admirers are often eager to pass on. Nobody's work has better captured the traumatic years in Stalinised, post-war Hungary, the moral quandaries of living under repression, or the trick of staying fully human in 'exciting times'.
Now, to commemorate the 60th anniversary of the Hungarian Uprising, Central and Eastern European London Review - in cooperation with Second Run DVD - have invited actress Zsuzsa Czinkóczi (star of several of her films) to London's Frontline Club on October 29, for a day of talks, screenings and Q & A.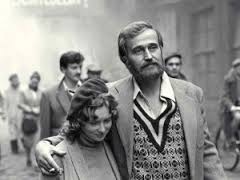 There will be screenings of Marta Mészáros's Cannes Grand-Prix-award-winning Diary for My Children (1984) and Diary for My Loves (1987) - the latter in a brand new print from the Hungarian Film Institute.
These films - masterpieces of Central European cinema - show in the most affecting way possible the turbulent 'Stalinization years' in post-war Hungary, the miraculous, fleeting Thaw that followed, and portray a young girl's path to maturity as an artist at the heart of these events.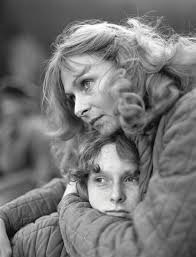 There will be an introductory lecture on the Stalin years in Hungary, and a Q & A session with the Director and her leading actress after the screenings, moderated by Central European cinema specialist Dr.Peter Hames.
'….beautiful, deeply courageous films characteristic of the Eastern European cinema at its finest….the entire cast is excellent' (LA TIMES)
'…steeped in a rich nostalgia…filled with quietly observed moments of reflection that are almost alarming in their intimacy' (EYE FOR FILM)
"A brilliantly told tale about idealism and corruption" - (CHANNEL 4 FILM GUIDE)
Márta Mészáros has been called 'undoubtedly the most famous female Hungarian director and also one of the most significant woman directors to emerge from central Europe.' Born in Budapest in 1931, at the age of 5 she moved to Moscow when her father won a sculpture scholarship: here her mother died in unknown circumstances, and her father was arrested and executed by the Stalin regime (though not until 1989 was his fate confirmed to her). Orphaned, she returned to Hungary to complete her education, returning to Moscow to study film-making at the Gerasimov Institute of Cinema. After making a spate of documentaries, she directed The Girl in 1968: the first Hungarian feature film to have been made by a woman. Since then, Meszaros has made over fifty more films, often autobiographical in nature, and won numerous prizes for them. Her work, it's said, 'has directly confronted issues of gender, society, politics and identity and has been acknowledged worldwide for its outspoken nature.' At the age of 85, she shows no sign of slowing down: in 2016, she directed Aurora Borealis (currently in post-production).
Zsuzsa Czinkóczi began her career as a film-star at the age of 7, appearing in the critically acclaimed Nobody's Daughter (Ranody, 1976) and in numerous films as a child actress thereafter. At 17, married and with a child, she retired from film-making, though was tempted back by the leading role in Meszaros's autobiographical Diary Trilogy, playing the director's alter-ego Juli, a young orphan growing up in post-war Hungary. Her collaboration with Meszaros continues to this day: in 2016 she appeared in the director's Aurora Borealis.
NOTE: FRONTLINE'S EVENTS ROOM IS ON THE 2nd FLOOR. THERE IS NO LIFT.