Description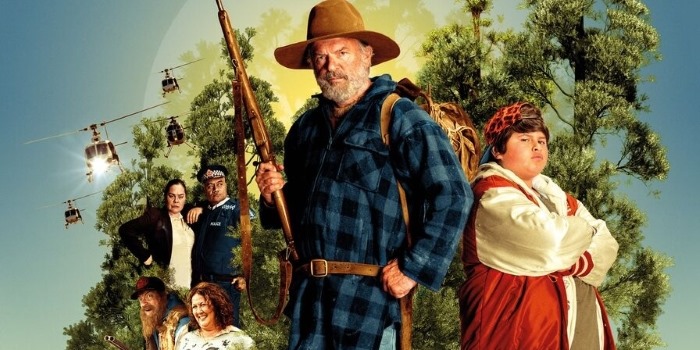 The Little Lightning pop-up arthouse cinema returns to Lurgashall, West Sussex.
Deftly balancing humanity with comedy
Little Lightning presents the second of 3 weekends of cinema with the wonderfully engaging Hunt for the Wilderpeople.
After being delivered by child welfare services to a remote farm in the New Zealand countryside, troublesome fat kid Ricky Baker (Julian Dennison) finds himself the object of a national manhunt when he and his grumpy foster father, 'Uncle Hec' (Sam Neill), accidentally go missing in the bush.
Just as the landscapes of New Zealand are illustrated in vast wide abundance, so is Taika Waititi's exuberant sense of humour and flair for inventive absurdity in Wilderpeople,
Neill is the nominal star, playing grieving ex-convict Hec Faulkner, though it's 13-year-old Dennison who gets all the best lines as the juvenile delinquent on a bizarre outback adventure.
There's a refreshing lack of sentimentality to Wilderpeople and Waititi allows the drama to hit hard where it needs to, so it roots itself far deeper than the whimsical trimmings might suggest. Some scenes will get you swearing there's just something in your eye; others will make you honk like a goose on nitrous oxide.
You'll be left with a glow that'll ensure Wilderpeople a place on your best-of-year list.
Tickets include a wlecome glass of wine and 2 course meal, all from and themed to the film country of origin, New Zealand.
The event starts at 6pm with dinner served before the film commences.
Our cosy bar opens at 6pm and continues through until 11:30. As with all our events, guests are invited to socialise and re-fuel glasses during the short interval and after the film.
We're located just behind Lurgashall green with plenty of parking at the venue. The exact location can be found on our website, www.littlelightning.uk/location.html

This event is joined by 5 other films between July and September, each including sparkling wine and a two-course meal inclusive for £19 (Early Bird ticket).

We look forward to welcoming you for a gorgeous informal evening, see you there.

PLEASE NOTE:
We will be serving a delicious two course set menu and are unable to cater for specific dietary requirements.
Tickets are strictly limited and NOT available on the door.