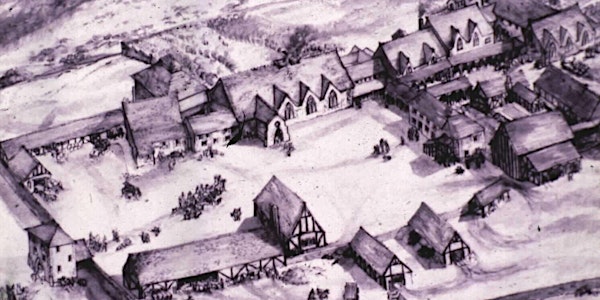 Hunting, Feasting and Pottery at the Palace in the Forest
Event Information
Location
Salisbury Cathedral School
1 The Close
Salisbury
SP1 2EQ
United Kingdom
A two-day conference at the Cathedral School in Salisbury to celebrate recent excavations at the medieval palace of Clarendon, Wiltshire.
About this event
Hunting, Feasting and Pottery at the Palace in the Forest: snapshots of medieval Clarendon
This event is free but booking for both the conference and site tour is essential. Site tour tickets are limited and available on a first come, first served basis. There will be an alternative tour of Salisbury Cathedral for those who are unable to join the tour of Clarendon Palace.
Clarendon Palace, with Westminster and Woodstock (Blenheim) is one of three major medieval royal palaces in southern England. Archaeology at Westminster and Woodstock has over the years been compromised. Therefore it is very exciting that the first truly archaeological and scientific modern exploratory excavations took place in June and July 2019 enabled by Historic England and resourced by the Heritage Fund. Dubbed 'the most important medieval secular building in Wiltshire', although now ruined, Clarendon is a unique time capsule, occupied from the time of the Norman Conquest but abandoned as a royal palace by 1500.
The conference will feature talks on the history of the site, recent archaeological excavation, medieval hunting, architecture, pottery, and Clarendon's place within the wider heritage of Wiltshire.
The second day will feature a field trip to the palace site itself. Please note: The site itself is very uneven in places. A tour of Salisbury Cathedral, which houses one of only four original copies of the Magna Carta extant, will be available on day 2 for those who cannot join or miss out on tickets for the site tour.
Full schedule TBC:
Day 1: Registration at 10am, talks and light buffet lunch, with a reception at 5:45pm.
Day 2: 9:30 talks, 11:30 depart for palace site for guided tours, returning at 3pm.
Date and time
Location
Salisbury Cathedral School
1 The Close
Salisbury
SP1 2EQ
United Kingdom