Description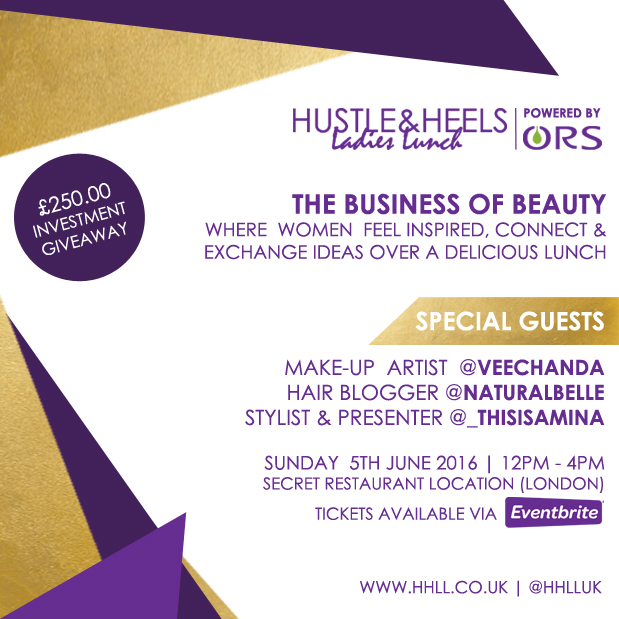 Imagine having lunch with a group of likeminded women who all have something positive in common… the drive and determination to develop their own business. Well unlike any other networking event, this relaxed & inspiring lunch provides a great opportunity for women in business or, in the process of setting up in business, to share experiences with each other, transfer knowledge and build an extensive professional network of contacts.
We have two amazing guest speakers at this event and they will be exploring The Business of Beauty and how your style, fashion, make-up and hair is your brand!
NaturalBelle a.k.a Gina - Gina is a holistic beauty enthusiast and blogger who has been blogging professionally for 8 years alongside working in the hair industry for the likes of Aveda and Headmasters.
Vee Chanda - Vee is an independent professional make-up artist who has had the pleasure of working with celebrities such as Sam Faiers, Draya Micheal and Wiz Khalifa to name a few.
ThisIsAmina - Amina is best described as an animated ball of energy who is a fashion blogger. Amina is also a creative mind and an influencer who's fashion sense cannot be rivalled.
This event is Powered by ORS and will be sponsored by Hair-iD VHS and The Soap Connoisseur. All companies have gifted us with goodies for all guests!
EVENT SPONSORS:
---
ORS HAIRCARE (www.orshaircare.com)
HAIR-ID VIRGIN HAIR SPECIALISTS (www.hair-id.co.uk)
THE SOAP CONNOISSEUR (ww.spreesy.com/thesoapconnoisseur)

ENTRY:
---
There will be a limited number of exclusive seats available on the day, for which general admission is £15.00.
WHAT TO EXPECT:
---
12.00pm - 12.30pm: Guest arrival, meet & greet.
12.30pm - 1.00pm: Introduction from HHLL Founders.
1:00pm - 1:30pm: Address from NaturalBelle, Vee Chanda and ThisIsAmina.
1:30pm - 2:30pm: During lunch: Individual discussions/open meet and greet.
After lunch: The opportunity to speak to the hosts, the guest speakers and further explore the topics of discussion, and of course prize giveaways!
Click here and take a look at one of our past events.
LUNCH:
---
Our secret restaurant location will be serving a scrumptious menu with fantastic cocktails and mocktails. They accept all major credit cards and cash. Guests are required to cover the cost of their own meal and drinks.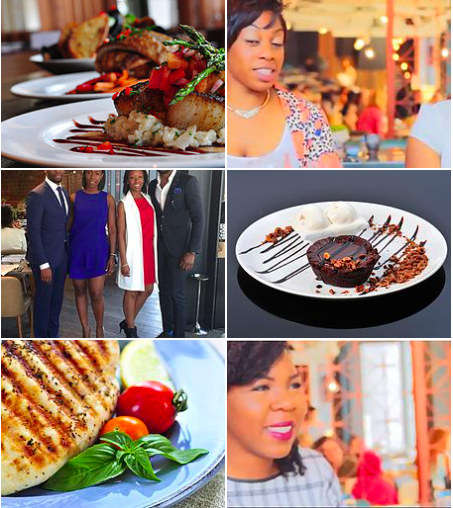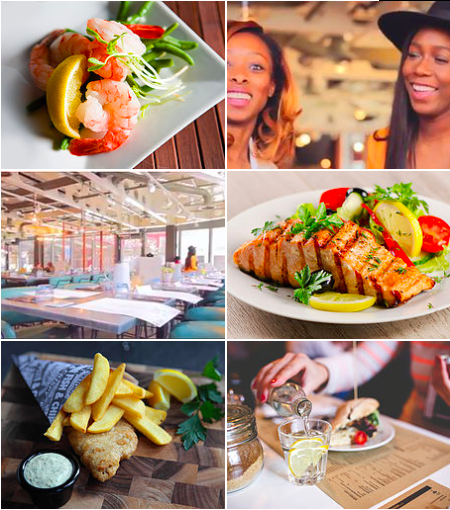 FINAL NOTE: We encourage you to bring your business cards and any other information about services/products related to your business to ensure you are able to fully benefit from this session. For aspiring entrepreneurs, come prepared with lots of questions to ask the other guests, as the main goal is for you to leave and remain inspired throughout your journey. If you have any queries, please email: info@hhll.co.uk.

Interested in sponsoring future events? Please email: info@hhll.co.uk