Description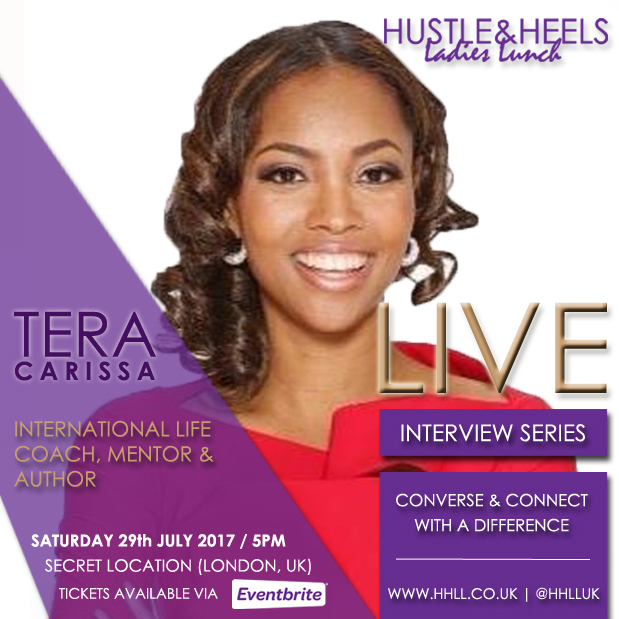 Jen & Jay of Hustle & Heels Ladies Lunches bring you an intimate evening with Tera Carissa-Hodges all the way from the United States of America.
Tera is an empowering woman of God who uses her tenacity and business acumen to coach and encourage women through her powerful ministries.
Tera will be in London for one night only at this event for women of all ages and all backgrounds.
As with all Hustle & Heels events you can expect an event which will inspire and motivate you into action. Connect and network with other like-minded women and begin your journey of personal growth and development.
ENTRY:
---
There will be a limited number of exclusive seats available on the day, so be quick and reserve your seats today.
WHAT TO EXPECT:
---
16:00pm - 16:15pm: Guest arrival
16.15pm - 17.00pm: Meet & Greet
17.15pm - 17:30pm: Introduction from HHLL Founders
17:30pm - 18:00pm: Empowerment session from Tera Carissa-Hodges
18:20 - Q&A
19:00 - 21:00 The opportunity to speak to the hosts and Tera Carissa-Hodges
Click here and take a look at one of our past events.
LUNCH:
---
Our secret restaurant location will be serving drinks and bites to eat. The ticket does not include the cost of your food and drink and we are unable to accommodate guests who do not wish to eat. All guests are required to cover their own food and drinks bill on the day. They accept all major credit cards and cash.