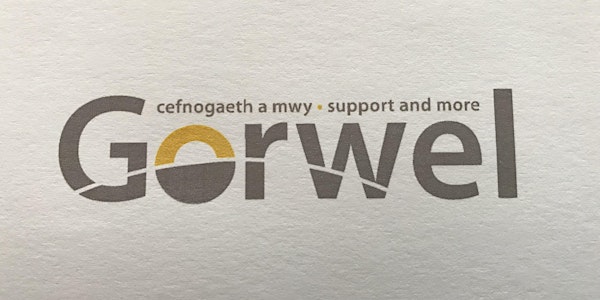 Hyfforddiant Ymwybyddiaeth Caring Dads Awareness Training
Hyfforddiant ar lein - Online training Ymwybyddiaeth Tadau Gofalgar - Caring Dads Awareness
About this event
Mae grŵpiau Tadau Gofalgar i gyd ar hyn o bryd ar lein. Rydym felly yn cynnig hyfforddiant ymwybyddiaeth sydd yn cynnig gwybodaeth i ymarferwyr (dros Zoom).
Mae hyn yn agored i ymarferwyr (Gwasanaethau Plant) sydd yn gweithio yng Ngogledd Cymru
======================================
All of our Caring Dads groups are currently on line. We are therefore offering awareness training that provides more information to practitioners (over Zoom).
This is open for all practitioners (Children Services) working in North Wales
Ymroddir rhaglen Caring Dads i sicrhau diogelwch a lles plant drwy weithio gyda thadau sydd wedi cam-drin ac esgeuluso eu plant. Yn ogystal mae Caring Dads yn gweithio â thadau sydd wedi cam-drin mamau ym mhresenoldeb eu plant. Rhaglen yw Caring Dads sy'n canolbwyntio ar les penodol y plentyn.
Ffocws rhaglen Caring Dads yw:
- Cynorthwyo dynion i adnabod agweddau ac ymddygiadau positif a negyddol wrth feithrin perthynas rhwng tad a phlentyn.
- Datblygu sgiliau rhyngweithiol gyda phlant mewn dull positif.
- Ysgogi dealltwriaeth ac effaith mae ymddygiad bygythiol, sarhaus ac esgeulus yn cael ar blant. Ymchwilio beth yw effaith tadau sydd wedi cam-drin mamau ym mhresenoldeb eu plant.
Fwy o wybodaeth ar www.pauljonesisw.co.uk
Caring Dads is devoted to ensuring the safety and well being of children through working with fathers who have abused and neglect their children or expose them to abuse of their mothers. Caring Dads is a child centred programme.
The Caring Dads programme focuses on:-
- Helping men recognise attitudes, beliefs, and behaviours that support healthy and unhealthy father-child relationships.
- Develop skills for interacting with children in healthy ways.
- Appreciate the impact on children of controlling, intimidating, abusive and neglectful actions including witnessing domestic violence.
More information on www.pauljonesisw.co.uk