"The art of conversation is the art of hearing as well as of being heard." ― William Hazlitt
About this event
Hello Autumn... and it's time to Hygge(pronounced HOO-gah).Hygge is a Danish way of life and it's about the cosiness of the soul: Imagine an intimate setting of a group of friends sitting around a fireplace, having a cuppa while engaging in scintillating conversations...this is what Hygge Chats is all about!
WHO IS THE GROUP FOR?
Run fortnightly on a Sunday for men and women of all ages who want to connect with others with the same or different beliefs, religions, cultures, races etc.. anywhere in the world.(This is not guaranteed: it depends on who attends).
Join in to discuss topics with a mindset of curiosity, wholeheartedness, and listening to understand rather than to respond. The intention is to create a community of people who love talking about wonder, mystery, and what it means to be human.
This is not a group of high-brow experts, just a collective of people that are willing to have thoughtful, meaningful discussions about life's big questions. This is not being run as a political or ideological organization or peddling any specific agenda/dogma. If you like discussing philosophy, psychology, science, history, current events etc... and enjoy potentially having your ideas challenged or respectfully disagreed with, this is the place for you. The goal is not necessarily to agree- it is to gain a deeper understanding. In other words, we all recognize that we are all still learning. This is a space for freedom of thought and exploration of ideas, meaning, and growth. So laughter, a sense of humour and respectfulness is a must!
A good reminder:Socrates said "True knowledge exists in knowing that you know nothing."
HOW IT WORKS:
Any subjects welcome, but:
•There is no set format: you are invited to come prepared with at least 1 question/conversation starter.
•To foster a greater sense of connection it is asked that you are able to appear/speak on camera.
•Inappropriate, violent or harassing behaviour will result in removal/ban from attending further meet ups.
For anyone attending who is new/attending for the first time here are a few things to keep in mind:
This fortnightly event is being run interactively. I encourage everyone to be on camera to foster a greater sense of connection. In the very least at the beginning of the event please appear on camera to say hello. I will use break out rooms if there are many people on.
•Be courteous and respectful especially when disagreeing with someone else.
•Try not to speak for more than around 1-2 minutes at a time, so that you give other people the chance to speak after you.
•Make sure the point being made answers the question/topic being discussed.
•I may periodically ask anyone who hasn't spoken in a while or hasn't spoken at all a question/or engage to bring them into the conversation. The person is free to decline to answer(and that is completely respected), but I will do this to keep the conversation balanced and to include as many people as possible in the conversation.
THE BENEFITS OF ATTENDING:
•CONNECTION: Create a connection with others. In addition to the convos, feel free to reach out to others via Chat to stay in touch/exchange contact details.(be mindful of others' right not to reciprocate).
•MENTAL STIMULATION AND NOVELTY: Learn something new, expand your horizons, have aha moments! Explore possibilities, learn to think outside the box! An effort is made to keep sessions interesting and to introduce novelty.
•FUN/CREATIVITY/LAUGHTER: Have fun, a laugh and express your creative streak through the sharing of whatever moves you.
•DIVERSITY OF OPINIONS AND WAYS OF COMMUNICATING:Exchange views, share ideas and challenge your thinking/beliefs. Diversity of opinion/values is important because the goal is not conformity of opinion but rather free and open inquiry. It's healthy to hear and engage with ideas we don't agree with.
Get Hyggelig and join in!
Hi everyone
Every so often I introduce featured topics to get the conversation going alongside with any other topics attendees would like to talk about. Tonight will be the following:
1.Distribution of wealth: growing inequality.Discuss.
2.Can men and women ever just be friends?
3.What if everything you thought to be true wasn't? (Exploring the beginners mindset)
4.Will the world be a better place if caste and religion cease to exist?
5. Why is beauty associated with morality?
Hope you will join us for yet another great evening of interesting conversation.....
AT A GLANCE ORGANISER'S INFO:
Hello,
My name is Lou. I am a Healer and a Mastery Facilitator, trained as a Life Coach Practitioner and Professional Stress Management Consultant. My passion in life is to help people who are serious about making real, permanent changes in life, do so, in more creative ways. My work focuses around a fusion of Neuroscience and Energy Healing modalities.(For more info read Organiser's Profile section). I am here to help you remember all that you already know. That may be buried under the layers of your subconscious. Together we will embark on a journey of self discovery and deep empowerment, using energetic, neuroscience and spiritual practices which will teach you how to creatively and joyously connect you to your highest self and purpose. This event is not being offered as therapy/counselling and so does not constitute a diagnosis or replacement for medical or psychological treatment. It is being run as social mixer for discussion purposes only.
REGISTER NOW TO TAKE PART IN THIS FREE INTERACTIVE ONLINE DISCUSSION/EVENT...
•Online Registrations close on the day of the event, an hour before the event starts. For those that Register, the Zoom link will be visible on the day of the event.
•Keep your Registration up to date.
•Please be on time.
•I don't record online events to ensure confidentiality. By signing up, you agree to respect the confidentiality of the other participants by not disclosing any information outside of the meeting.
•If you feel you got value from this online event and you'd like to contribute, you can make a donation here:
https://paypal.me/luciashealingzone?locale.x=en_GB
•If you have any questions feel free to message me!Follow me on Eventbrite so that you receive notifications of any of my new online events.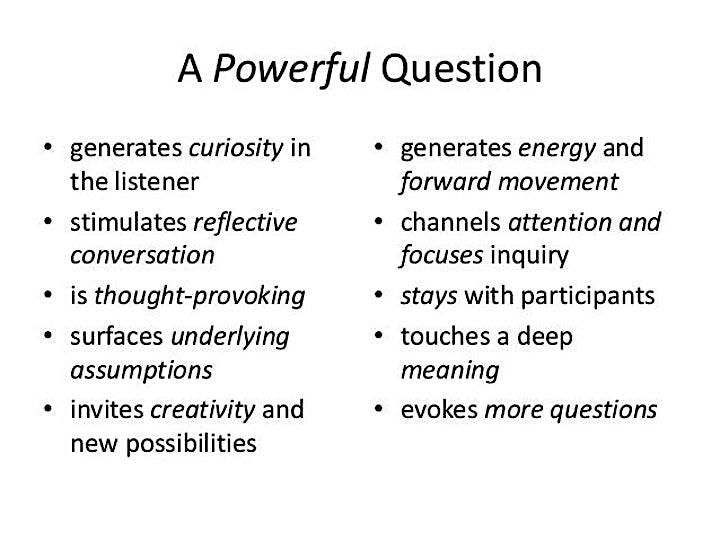 Organiser of Hygge Chats by the Fireplace:Deep,Intelligent Chats with people worldwide!
Hello
I am a Healer, a Mastery Facilitator and trained as a Life Coach Practitioner and Professional Stress Management Consultant so my approach is integrative and is rooted in more deep dive, creative, transformational coaching approaches around mindset shifting as well as (energy) healing modalities.