Hypnotherapy Training - Open Day 11th July 2021
CPHT Sheffield's Hypnotherapy Training course starts September 2021. Book a slot to come and talk to us on our event welcome days.
About this event
Are you interested in a new career? This Solution Focused Hypnotherapy Course starts in September 2021 at the Jurys's Inn Sheffield. The course runs one weekend per month, for 10 months.
No prior experience is needed to train with us.
Hypnotherapy is now considered to be one of the fastest growing professions in the United Kingdom and CPHT has enabled hundreds of students to become successful hypnotherapists. If you intend to make hypnotherapy your new career, part-time or full-time, we believe you have come to the right place.
Hypnotherapy Practitioner Diploma (HPD)
The HPD Course is of approximately 120 hours duration of classroom study plus practice between sessions and required reading over a period of 10 months. Successful graduation leads to a full Diploma qualification (DSFH) and the nationally accredited (NCFE) Hypnotherapy Practitioner Diploma (HPD). Students are assessed throughout their training and there will be a requirement for a practical assessment. Students are required to charge the "student rate", 50% of the normal fee, after the 7th module. This becomes an obligatory part of the course after the 8th module.
At the end of the studies students are asked to submit a portfolio, compiled throughout the training, for assessment both within CPHT and externally leading to the Hypnotherapy Practitioner Diploma (HPD). HPD has been accredited by the NCFE as having measurable learning outcomes that have been benchmarked at Level 4 using Ofqual's Qualification and Credit Framework (QCF) level descriptions.
Reviews
"If you want to be a Hypnotherapist, this is the only course you should consider. I have enjoyed every single weekend and have learnt so much that I am truly confident in my ability to help and to operate a successful hypnotherapy practice. Not only that but I myself feel stronger, more confident and happier since starting with CPHT." NJ
"The training we received reflected the most advanced and up to date thinking in this field" TB
"The training was fun, and everyone at the practice is wonderfully supportive, friendly, professional and helpful" NR
"The post course support is second to none and I can contact the course tutors at any time to ask advice about complex cases" AS
"Having both taught and designed course packages at both NVQ level 2/3 and degree level I found the course for Hypnotherapy training at the Clifton Practice more than met my expectations" GM
"I was recommended to the Clifton Practice by a friend who had studied there and agree with her that the whole experience was interesting and well constructed" IL
"I must compliment you on your teaching style which I found always captured my imagination and interest and left me feeling inspired about my new chosen career" SC
"One of the strengths of CPHT is that the course is designed and delivered by experienced and currently practicing hypnotherapists. They are committed to keeping up with developments and they make sure that the course content is frequently reviewed and updated" AH
"It's hard to see how the Clifton Practice could be beaten as a training centre" KF
"The Course has changed my life in so many ways" GN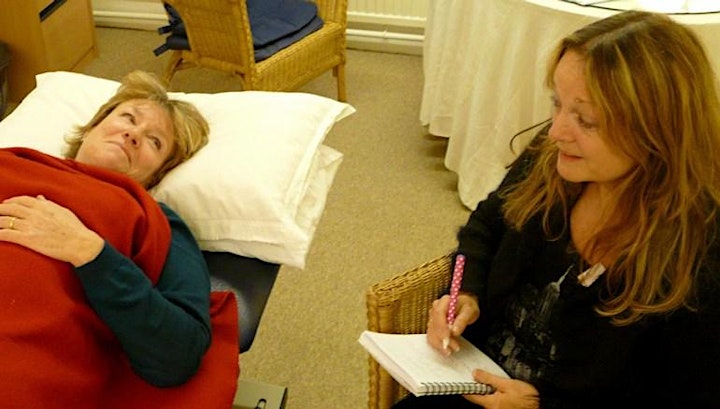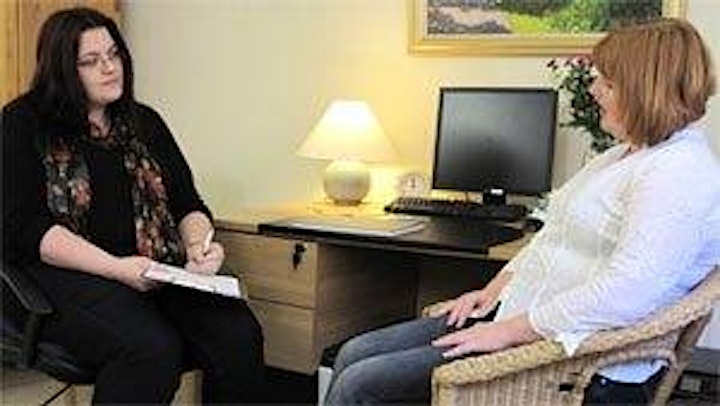 Organiser of Hypnotherapy Training - Open Day 11th July 2021
If you were instrumental in helping only one other human being to change their life for the better so dramatically that they said something like "I really didn't realise how wonderful just being alive could be!", you'd feel pretty pleased for that individual. As a hypnotherapist, you will not be helping just one person, but scores, hundreds – even thousands – to that same sense of liberation and well-being.
The Hypnotherapy Practitioner Diploma (HPD) course is a lively and practical 10-month course designed to enable you to go successfully and competently into private practice, safe in the knowledge that you have the support of the CPHT team if, at any time, you need professional help or advice. CPHT specialises in producing graduates who are successful as practitioners both for part-time and full-time careers. It is probable that we have the best record for this in the country.
While the course structure is based predominantly on the work and experience of David Newton, it has the enormous advantage of including the valued writings of other experienced practitioners. It is predominantly solution focused, but we will also teach the very best of NLP and CBT.
The HPD course is of approximately 120 hours duration of classroom study (plus practice between sessions and required reading) over a period of 10 months. Successful graduation leads to a full diploma qualification (DSFH) and the nationally accredited (NCFE) Hypnotherapy Practitioner Diploma (HPD).
On this course, you will learn about hypnotherapy, not just in theory but also with plenty of practice, and how to be thoroughly effective as a psychotherapist, too. We also cover marketing and setting up your own practice.
No experience is necessary, as the training programme is professionally designed and written to give you a thorough and sound knowledge of the application of ethical clinical hypnosis and hypnotherapy, even if you have no previous experience of the field. The qualifications you receive allow you to easily obtain professional liability insurance; we will even introduce you to insurers who will provide it.
Course lecturers Debbie and Jane both run successful hypnotherapy practices following graduation some years ago from CPHT. Both are trained supervisors for the Clifton Practice, helping to support supervisees and trainees in their solution focused hypnotherapy work. We are delighted to be bringing this training opportunity to Yorkshire.