I AM A MOTIVATIONAL QUEEN
Description
The "I am a Motivational Queen Masterclass" has been designed to create a power team of Queens. This is a beneficial opportunity to create a monthly masterclass designed to empower, encourage, equip and educate ladies.
Whether they are an aspiring entrepreneur, are already on their business journey, or are at a crossroads and need a helping hand with gaining clarity, this class has been designed for businesswomen at all levels.
This platform will not be a one way discussion, but a collaborative interaction session for women to gain advice, guidance, knowledge and upskill themselves to make better decisions and become well versed in the world of business. The class will make them aware of the possibilities that are out there, expand their presence, and stretch themselves to be the best they can possibly be. As you know, we are all as strong as the network we have around us, and this masterclass will allow groups of motivated women to strengthen themselves in order to pursue their desired paths. The masterclass encourages collaboration, strategic partnerships, and builds a support network of Queens nationwide.
Within the sessions we set realistic and measurable goals, give timely tasks, provide a learning platform around building/adapting/maintaining a personal brand, and offer constructive feedback – plus so much more.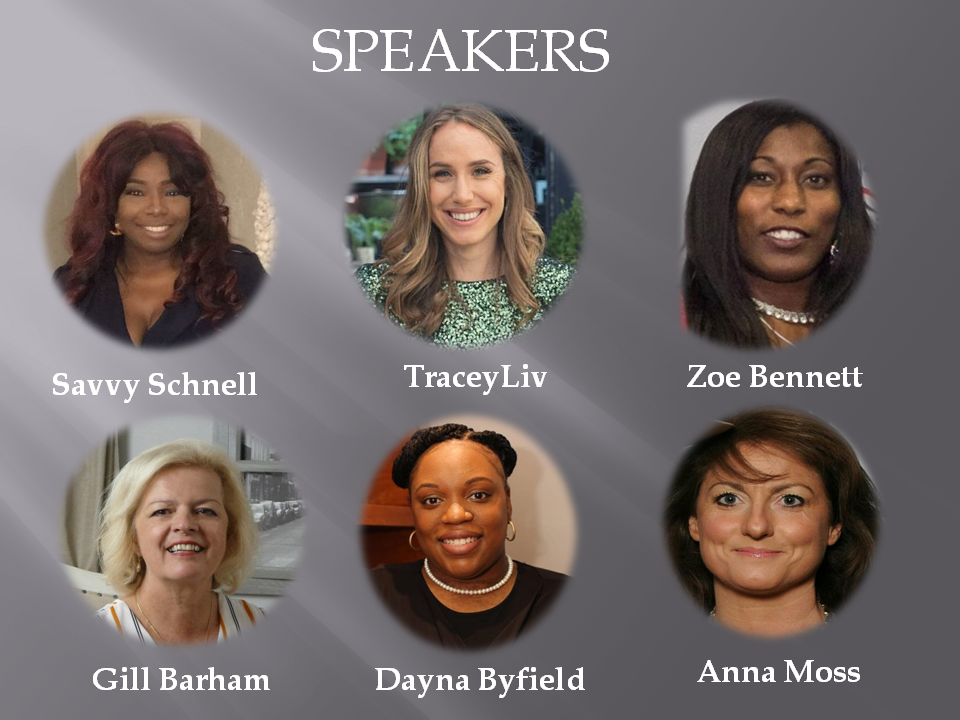 TraceyLiv - globally recognized and certified ICF Coach, Reiki master, speaker, trainer and film/TV personality.
Her mission is to support people like you to live to their highest potential, follow their spiritual calling and create revolutions in their businesses and lives.
With 13 years experience in psychology, certified coaching, energywork, pe ace & conflict resolution, and diversity & inclusion, Tracey brings a dynamic understanding of the spiritual drivers of personal connection, fulfillment and success to those she serves.
Tracey is an American living in London with her hubby. In her spare time you can find her reading philosophy, running in Regent's Park or traveling the world.
Dayna Byfield - Financial Education Practitioner
Entrepreneur, Speaker & Financial Education practitioner. Inspired by her own journey to financial freedom. From teenage motherhood, homelessness, through to entrepreneurship and wealthness.
This inspirational speaker brings personal finance wellness concepts to life. Giving it to you straight, no chaser. Get ready for fun filled, impactful, life changing session.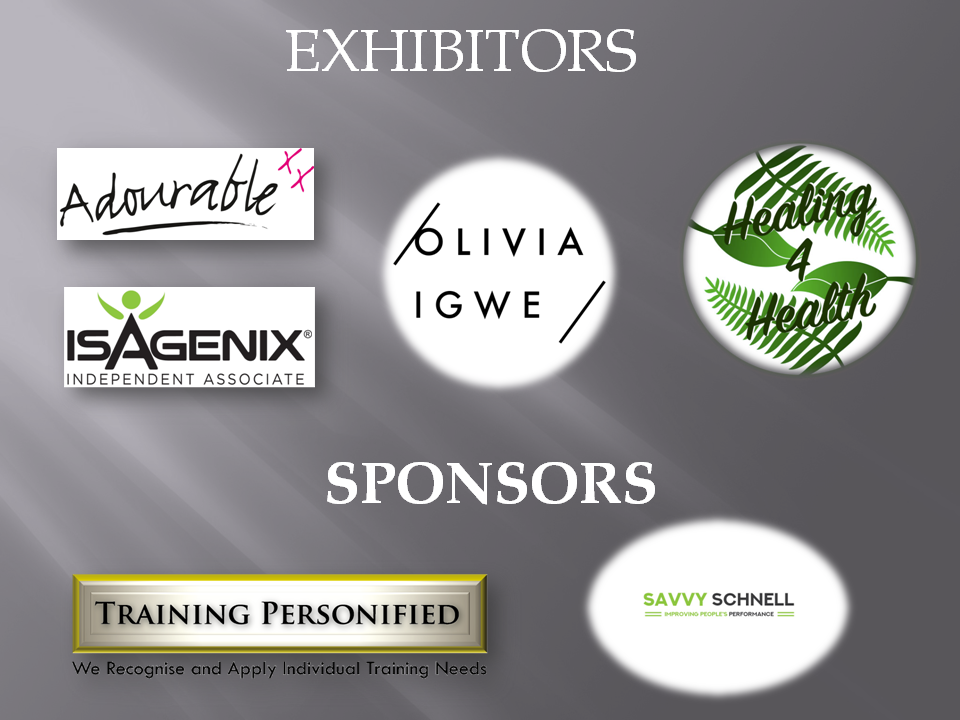 Exhibitors:
Olivia Igwe - Style Consultant
Described as a "mysterious nomad". Olivia runs her own company, as an Image Consultant and has included Keynote speaking in her repertoire of skills. She has worked with various fashion magazines and with private clients/ celebrities. Her International background and trial-lingual skills have helped her understand her customers better.
Olivia believes styling is about expressing yourself. She enjoys mixing different styles, eras, colours and ethnic prints to get a daring and inimitable look. She has always been a creative entrepreneur, inspired by everything surrounding her. Her purpose to life is to blend her fashion knowledge, her inherited personal coaching skills, to be able to share it to a wider audience.
Beverley Price - Isagenix Independent Associate
---
30 Minute Consultation
- BOOK YOUR 1 to 1 Consultation with Zoe, Schnell or Dayna Byfield. Purchase a £25.00 ticket and send email to schnell@savvyschnell.co.uk. Please specify who you would like your consultation with.
Mini Health Scan by Healing 4 Health - Reduced price of £50 on the day!
- Know what your body needs to become healthy
- Let us help you to eliminate pain, shift weight, restore sleep and improve your health and wellbeing. Two booking slots remaining: 12:00pm to 12:30pm or 1:30pm to 2:00pm. To secure your booking, contact info@healing4health.com or visit https://www.healing4health.com/ for more information