Description
Mesmerising Curls and Twirls – BRING OUT YOUR MOST BEAUTIFUL SELF
Do you yearn to become your most beautiful self? Then our 'Beautiful Curls and Coils' event is just what you need! Join us for an afternoon for replenishment and rejuvenation! Get in touch with renowned experts on natural hair care and women's empowerment! Network with a community of women who share a zeal for reinvigorating their hair with completely natural care ingredients!
At our ASIAM Naturally event, you will get the chance to find out how to enhance your natural beauty with understandable hair care regimens based on using completely natural products. You will also be able to find out which hairstyles suit you and your personality the best. Banish bad hair days and be as beautiful as you can be always!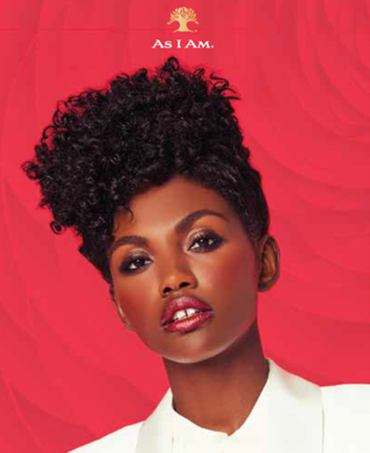 Why You Must Attend
Beautiful Curls and Coils is a special event meant for all women who long healthy natural hair. The event will feature some celebrated hair and beauty experts who will show you just how you can become a beauty queen in your own right.
Internalise all your inherent virtues and become a beacon of light in your life for all others. Learn how to maximise your inner and outer beauty with our host of empowerment experts. Channelise your positive intent to make a profound difference in your life and day-to-day activities. Seize the Zeitgeist and ride at the crest of the women's liberation movement surging around the world today!
Come to our ASIAM Naturally event and dive into life-changing discussions on healthy hair care, enhancing natural confidence and beauty, optimising your sense of presence and learn how to Carpe Diem.
Meet the Magnetic Masters of Beauty


ASIAM Naturally brings to the fore some highly qualified, widely celebrated experts of feminine beauty and empowerment. Seize your chance to connect with these wonderful personalities as well as other dynamic women, who are ready to bask in the beauty of natural being on the day.
Shirvina Best, CurlyTreats
As one of the most celebrated hair and wellness experts in the UK, Shirvina Best brings her years of experience to benefit all who will attend ASIAM Naturally. Acting as our event's host, she will also serve as our primary speaker on actualising natural beauty and empowering women to achieve their best in all domains of life.
Leah Salmon, The Naturally You Coach
Author of 6 wildly popular books, Leah Salmon expertise is in tackling modern-day women's health issues and overall quality of life. She is vastly experienced in the fields of wellness, health and life maximisation and provides customised advice on how to live healthily and happily.
Her extensive repertoire of talks, seminars and individualised consultations are bound to be of huge benefit to each and every attendee at ASIAM Naturally.
She believes, a healthy body is essential for a healthy mind and with Leah's empowerment talk, you can learn and understand how to be the best you can!
But Wait! There is More.
Beautiful Curls and Coils will feature a complimentary lunch, laden with all the delicious goodness that you should be treating yourself to every single day! In addition, you will also receive a selection of sample products in the ASIAM Naturally gift bag. Also, you can buy hair care and beauty products at great prices.
Don't miss this chance ladies! Let your hair be magical at this natural beauty and wellness event in London this May! ASIAM Naturally is for every woman who wants to take the world in her stride and become the enigma that is her right! Book your place today!