Funded Project to give Free Workshops & Communication Boards to Parent / Carer Support Groups
About this event
OurBoards CIC has received funding from the Coronavirus Community Support Fund, distributed by The National Lottery Community Fund, to enable us to offer this project working with pan-disability groups and groups which support a specific disability. Thanks to the Government for making this possible.
These funded projects come in 3 parts:
1 the project starts with an online workshop, demonstrating how to use Now Next Boards, Weekly Visual Timetables and Personal Planning Boards and showing the benefit of using them as part of a daily routine
2 families then choose a board most suitable for the needs of their child and OurBoards delivers their chosen board
3 a few weeks later there is a follow-up online workshop with opportunities for further input to ensure maximum benefit is gained from using the boards.
In order to receive the Free Board, attendance of the workshop is required. This is to ensure the maximum benefit is gained from using the board. So please do not take a place which could be used by another family if you are not in a position to commit to the workshops.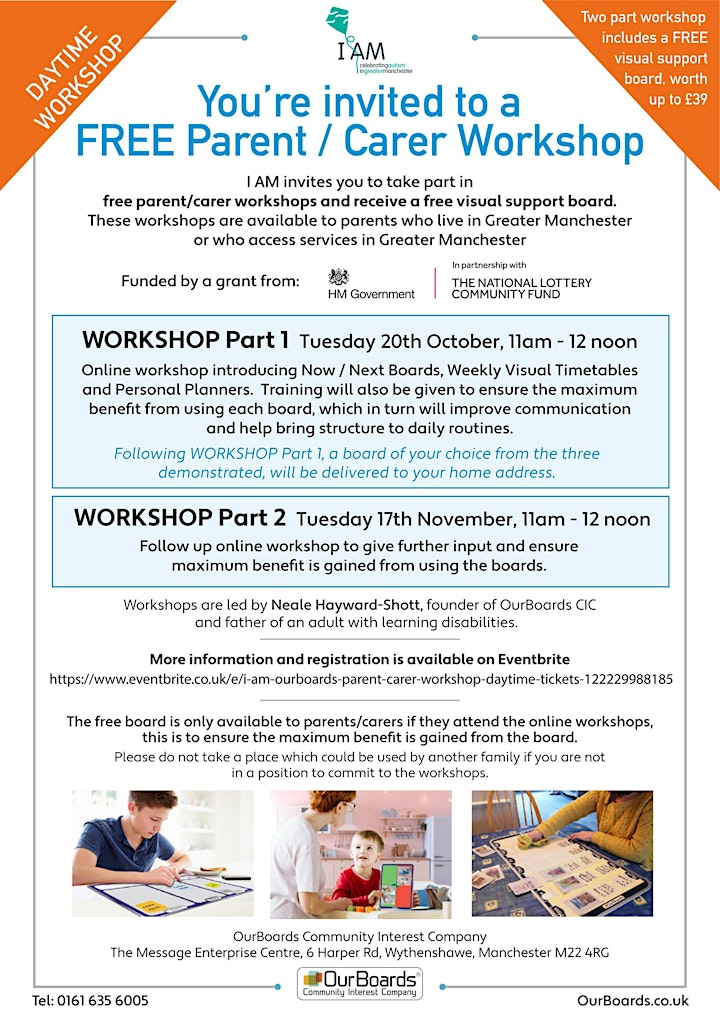 Organiser of I AM OurBoards Parent Carer Workshop (daytime)