Description
The second annual 'I am Phenomenal' conference - a women's empowerment and personal-development event, where we will share life-experiences through guest speakers, testimonies, and an interactive exercise! It is an opportunity to network, hear inspirational words, and learn how to realise and release the greatness within you!
Be prepared to be uplifted and encouraged, to laugh and cry, to gain insight and support! This interactive conference will not only inspire you, but it will move you to take action NOW...not later! General themes to be discussed include:
direction, planning and purpose;

spirituality & healing;

self-development;

relationships;

careers; and

change.
WHAT TO EXPECT:
Interactive exercise - conducted by PLCI hosts (PLCI Youth)
Q&A Panel - including all of our guest speakers and Mrs Adelaide Akoto-Bamfo (first lady of PLCI)
Food and Giveaways - refreshments will be served and each attendee will recieve a goody bag with KERACARE hair products and an inspirational gift.
Come along, bring a friend and be inspired! #IamPhenomenal19 #IAP19
What is a Phenomenal Woman?
She is strong, smart, determined; she is a mother, a wife, a daughter. She's tall, short, thin, heavy, light, dark. She is caring, loving, and trustworthy. She prays, she worships, and she serves. She has dreams and goals that she is ready, willing, and determined to achieve. She loves the Lord with all her heart, but most importantly she is YOU!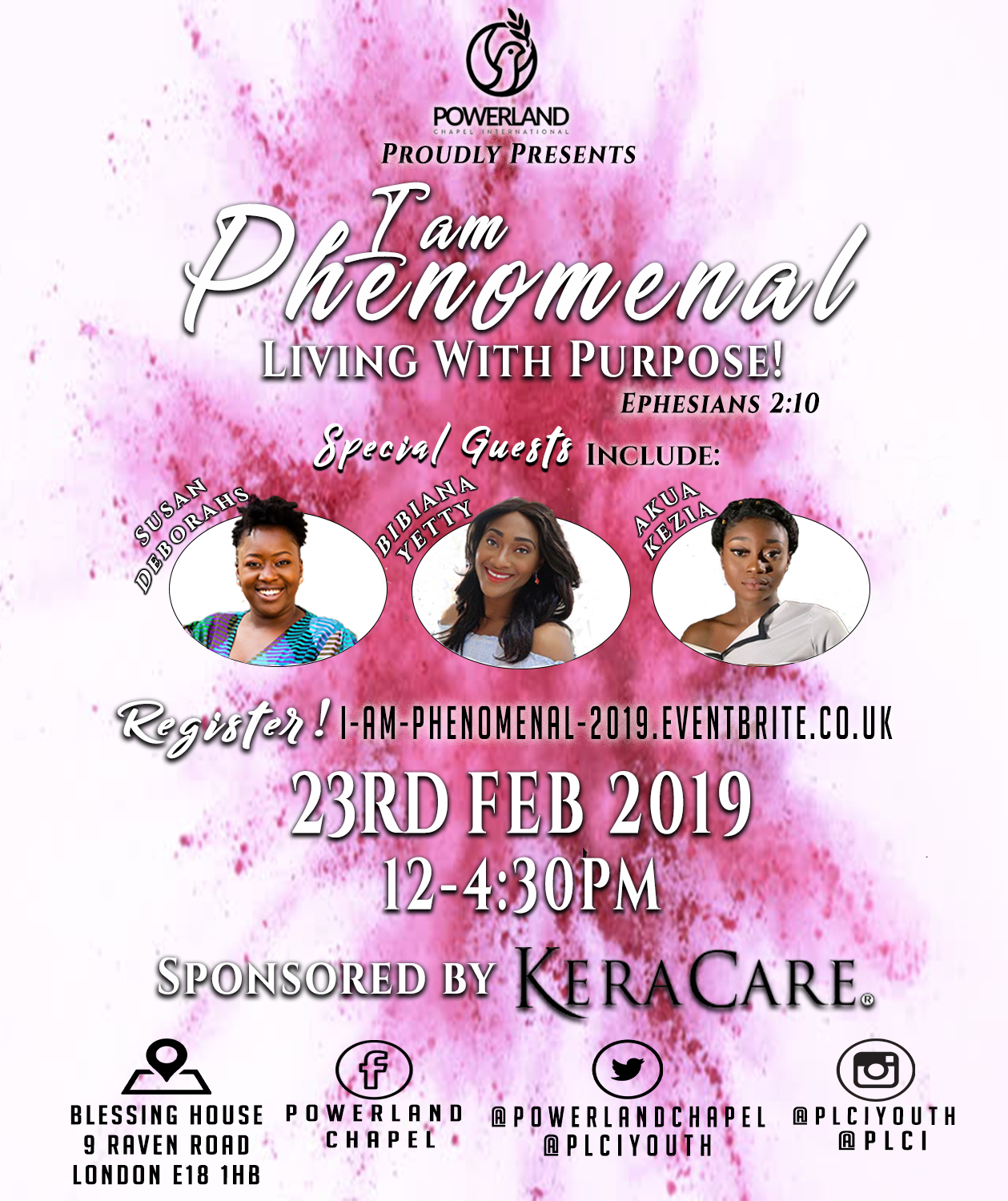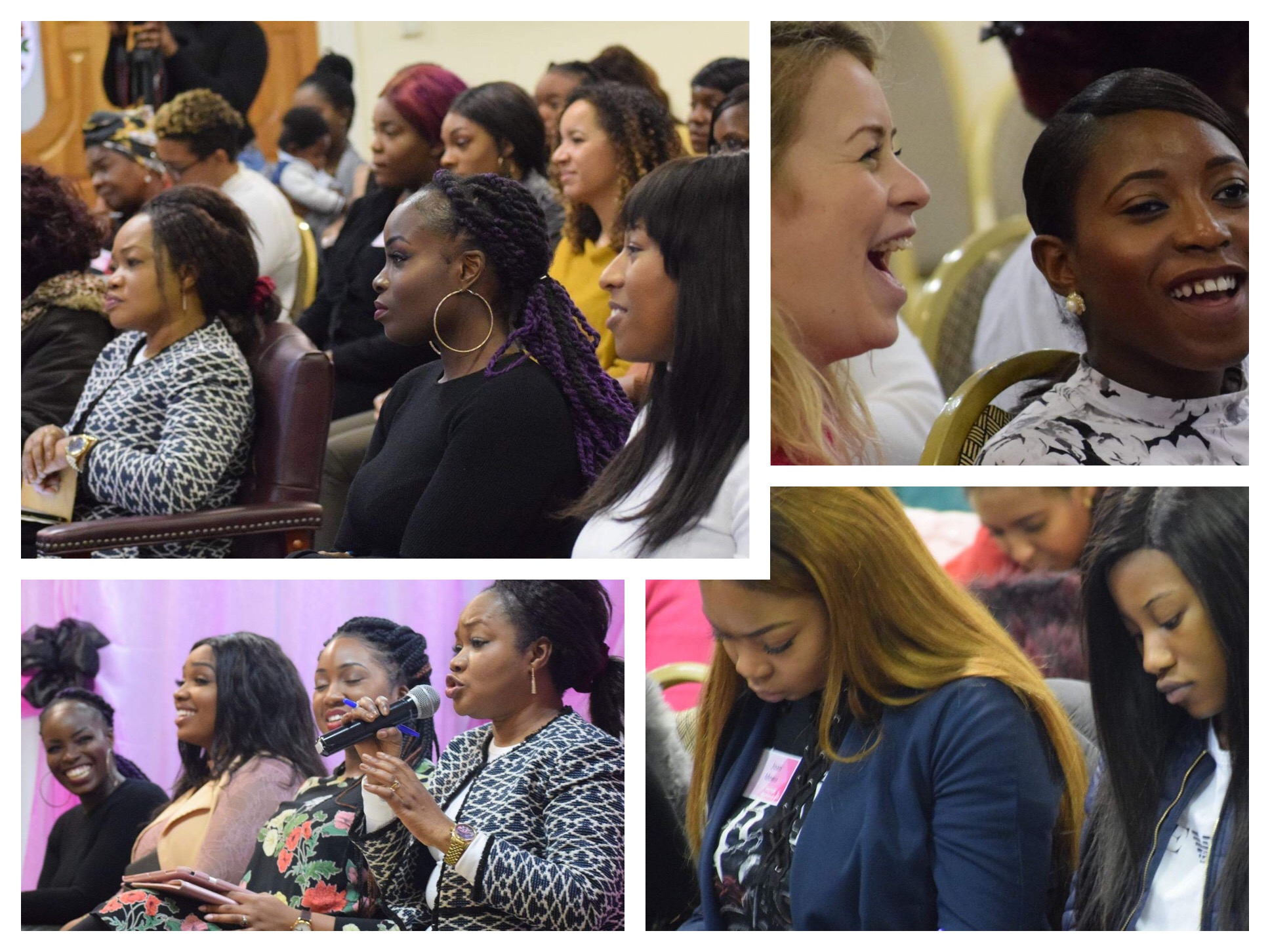 IMPORTANT NOTES:
Everyone needs a ticket to be admitted to this event, so make sure you GET YOURS NOW! | ALL TICKETS ARE NON-REFUNDABLE FOR THIS EVENT.

Parking is available at and around the venue, for directions please see the map below.

If you wish to contact the organiser regarding the event, please email: plcisocial@outlook.com with the subject 'I am Phenomenal' Women's event.