Alex Billingham presents their first feature-length film ICEWORM (92min 2021) Release date 20/03/2021 - viewing link in listing.
About this event
I C E W O R M
A new film by Alex Billingham
Premieres Saturday 20th March 2021 14:00GMT
NOW VIEWABLE VIA VIMEO - https://vimeo.com/524942205/36e2f21917
Filmed on location and in the studio 02/2020-02/2021
I work mainly as a Live artist but have a damaged ankle which has seen my mobility reduce year on year, so in 2019 looked at how to develop my practice to ensure it was physically sustainable. One answer was working with film, so I'd planned to spend 2020 travelling the country collecting raw footage and learning how to edit. Then Covid hit.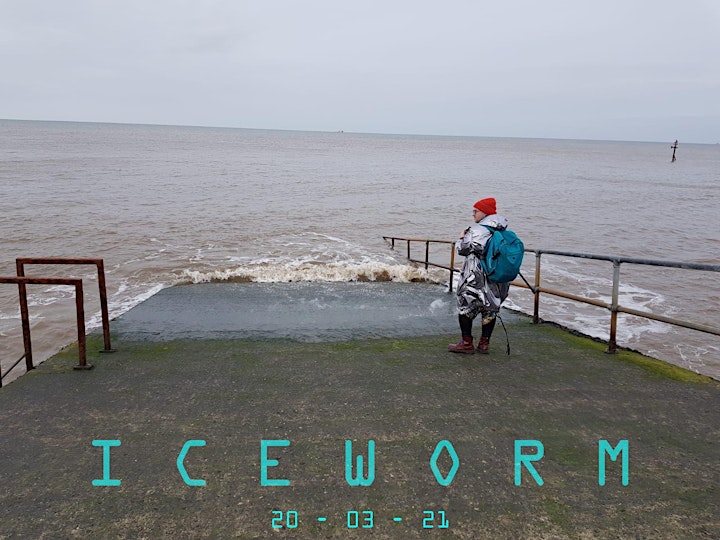 I'd managed the most significant planned location shoot in Norfolk during February, spending the remainder of the year learning about film making and working out how my practice could sit within it. Favouring an analogue approach where possible and finding ways of approaching digital making in an analogue way, I generated all filmed material myself over the last 13 months.
The result was ICEWORM, a film which marks the next stage of my career.
ICEWORM was never intended as a traditional feature film but rather as an experiment to see how I could make a feature length piece of immersive visuals. I chose very early in the process to make work beyond the limits of language, narrative and linear structure, and pulled from the cinematic heritage of Jodorowsky and Herzog. The inherent nature of digital editing meant I could treat each individual frame as through it were a painting, creating a film which could be stopped at almost any frame and enjoyed in isolation from the rest.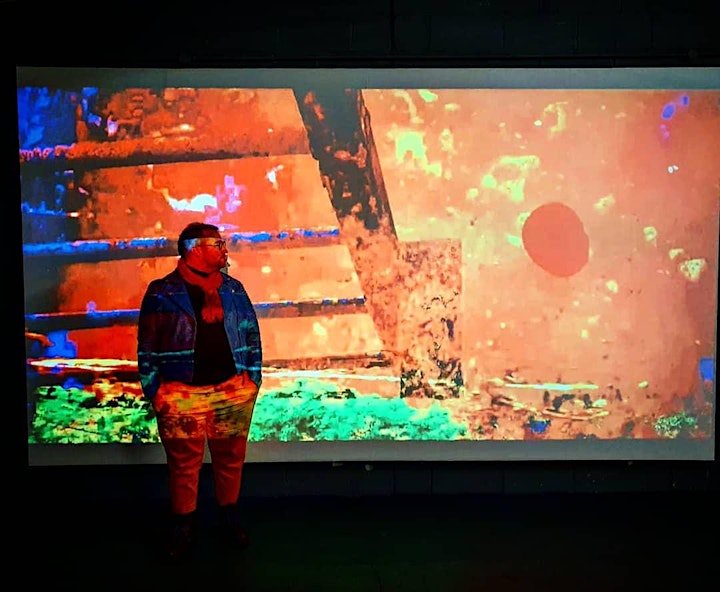 The result is a film which is highly sumptuous and can be dipped into like a hot bath at any point. I wanted to create a piece of work which didn't demand constant attention like a housebound child but rather could be left on in the background like a fire which keeps drawing you into it.
The film grew from an interest in Liquid data stores and the idea of how our collective heritage and identity might continue to exist into the far future. Using the basic structure of the water cycle as a foundation to build upon to consider how queer identities have survived through history and how will they continue into our future.
Naturally my interests in our interaction with nuclear technology and queer culture bleed into the liquid texture of the film, irradiating every droplet frame by frame. The title refers to Project Iceworm, the secret US nuclear bunker in Greenland exposed by receding ice.
Slip into a warm bath or huddle down on the sofa and allow ICEWORM to wash over you.