Icepops is the International Copyright-Literacy Event with Playful Opportunities for Practitioners and Scholars.
About this event
Following the success of Icepops 2018 and Icepops 2019 and the postponement of Icepops 2020 / 21 we have decided to run an online event called I Can't Believe it's Not Icepops!
The event will be held on Friday 25th June 2021 from 11am-3.30pm BST.
The event was devised by Chris Morrison and Jane Secker and is run in conjunction with the CILIP Information Literacy Group and ALT Copyright and Online Learning SIG. The day will include a world café, lightning talks, and an evening social. It will run from 11-12.30 and 2-3.30pm BST.
The programme will be released a week before the event and emailed to delegates.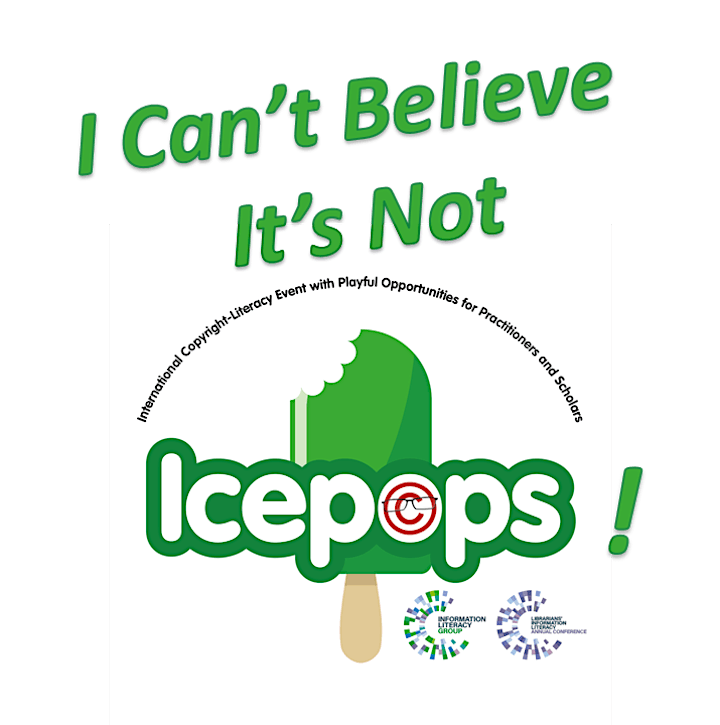 Organizer of I Can't Believe it's Not Icepops!